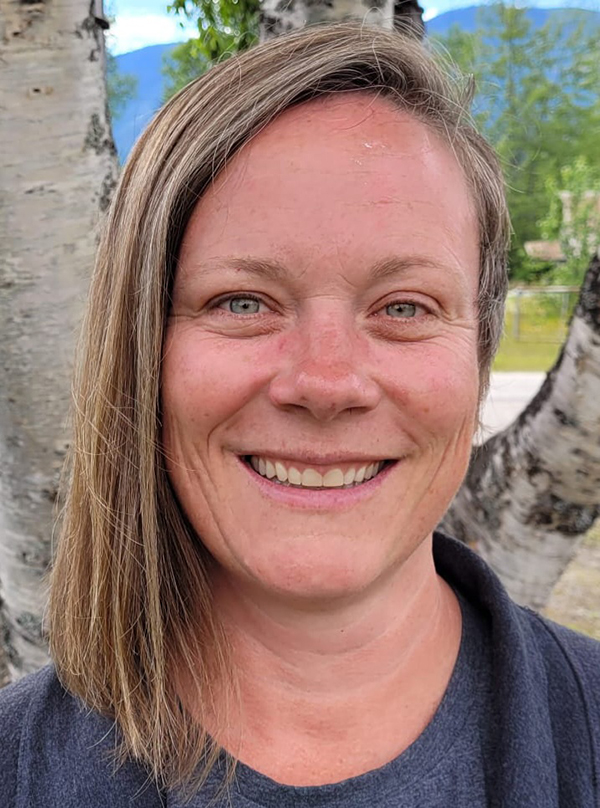 By Goat Staff
Laura Lee Onslow (Lee) plans to run for Area B Thompson-Nicola Regional District representative in this fall's election. The current rep Stephen Quinn has announced he won't be seeking re-election, leaving an opportunity for a new person to fill the role.
Onslow moved to Blue River with her husband Tom in 2017, and has been very involved in the community. She was part of the revitalization of the Blue River Community Garden and sits on the board of directors for the Blue River Powder Packers and Blue River Trails Working Group committee, which works closely with Simpcw First Nation, local government, businesses and forestry to create a trails network plan for Blue River. She was also a member of the Thompson Headwaters Services Committee, which was an advisory committee to current RD Director Stephen Quinn.
Onslow says she is committed to working hard for the communities of Blue River and Avola and will advocate for services based on the needs and wants of the community members and will ensure their voices are heard at the TNRD Board of Director meetings. Onslow understands many of the issues facing our communities and says she will bring a wide range of knowledge, life experiences and skills to work for and on behalf of the constituents of Area B. Onslow says she is passionate about economic diversity, fiscal responsibility, community health and food security.
Local elections across BC will be held October 15th to elect reps for local councils, regional districts, school districts and other municipal bodies.
The nomination period begins Aug 30th. The deadline for candidates to enter their nomination papers is September 9th, 2022.