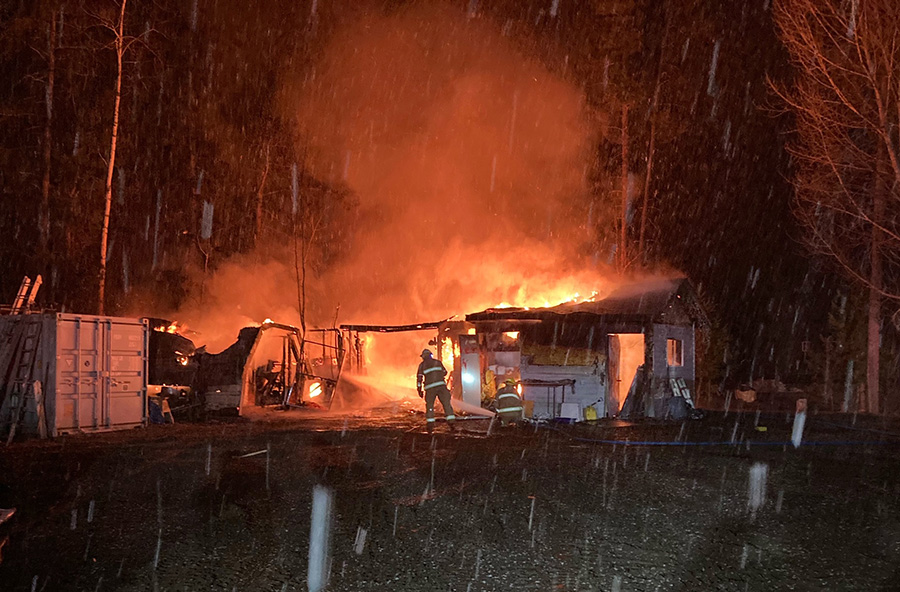 By Goat Staff
At about 10pm April 3rd, Trish Gair's neighbour Marlaine knocked on her door and told her that another neighbour's shop on 13th ave was on fire.
"I grabbed the phone and called 911," Gair said.
After giving the 911 operator the details, she ran through the cleared lot next to the property and alerted the property owners that the shop was on fire.
"They raced out of the house to move all the big machinery parked outside the shop," Gair said. She said the shop was partially engulfed when the Valemount Fire Department arrived and everything inside the shop was lost, but the department was able to contain the fire to just the shop.
Gair said the flames first began near the woodstove at the back of the shop.
She also talked to a neighbour who said he saw a flash of light and heard a pop about an hour before the structure caught fire.
The owner of the property did not wish to comment.
The RCMP did not respond to the Goat's questions by presstime.