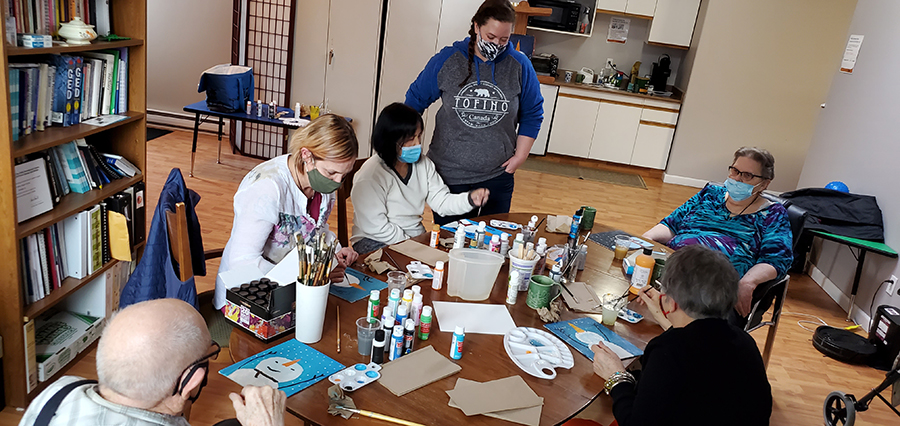 By Andrea Arnold
Robson Valley Community Services senior focused programming is receiving a portion of over $1 million provided by Columbia Basin Trust to increase their services for local seniors.
RVCS is currently running their Choose to Move program in Valemount. RVCS Seniors Programming Coordinator Shae Carlson explained that the plan is to offer it in McBride in the spring and summer. A third session is planned, but at this time they are not sure which community will host.
The program runs for 12 weeks, and focuses on physical support. It includes one-on-one sessions with Carlson as well as group meetings. Fall protection and nutrition are among the topics they cover.
An intergenerational skill exchange program is also in the works. RVCS has plans to facilitate pairings that will allow the participants to teach a skill and learn a skill. Interested individuals from all across the valley can contact Carlson at [email protected] or the RVCS office at 250-566-9107.
Both Valemount and McBride continue to host senior walking and wheeling groups on Tuesday at 2:00pm. Weekly drop-in activity days occur in both communities as well.
During the month of April, during the Monday 1:00pm drop-in, Valemount seniors will have the opportunity to work on seed starting and garden planning. Also, a cribbage tournament is planned for the end of the month.
"We try to host similar events in both communities," said Carlson. "Sometimes that is easier than others."
The McBride drop-in program runs on Wednesday's at 1:00pm. This month Pete Amyoony will be working with the McBride group focusing on gardening.
Another ongoing service that RVCS provides is the Tech Cafe. Although the focus is on serving the needs of seniors, anyone with tech related questions is welcome. RVCS also extends special invitations to seniors to participate in special events such as the upcoming community clean up day in each community at the end of the month.
"Providing opportunities for physical activity and social and emotional connection will improve overall health, well-being and quality of life, and help seniors prolong their independence," said Lina Thompson, Executive Director. "This project will allow us to adapt activities to provide the opportunity for everyone to participate, regardless of age, ability or other factors."