By Andru McCracken
---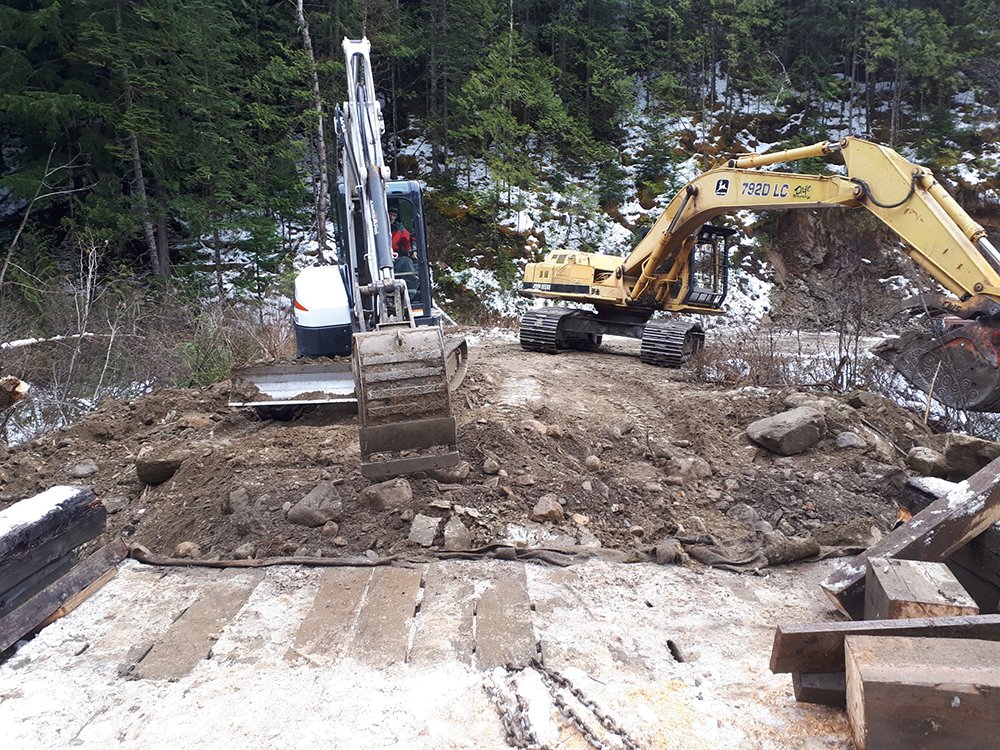 The spirit of volunteerism has moved a lot of mountains in this valley over the years, but when was the last time you heard of a major infrastructure project driven by it? You may have heard about Valemount's volunteer-run power grid from the 60s, or a similar effort in Dunster to electrify homes there, but recently?
Well, it's happening again in McBride. Volunteers pitched in to help repair five major mudslides that were impeding access to the community's sled access area called the Renshaw.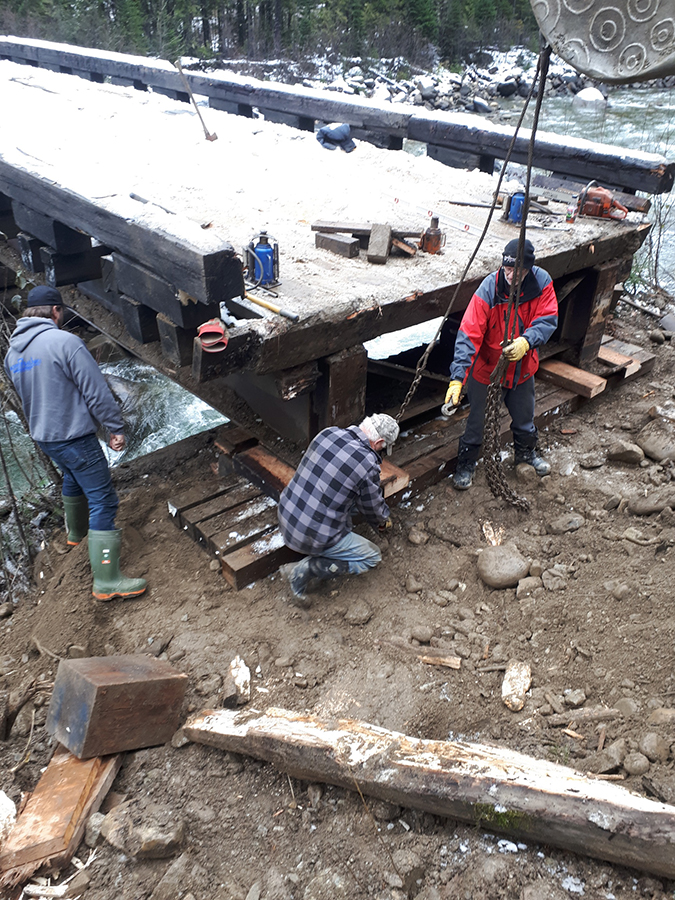 "It was pretty much all volunteers," said Rod Whelpton, who owns and runs Adrenaline Services, a plumbing and heating business in McBride.
He's also a part of Robson Valley Search and Rescue.
"We had five major mudslides. One was full of a lot of brush and trees, one was a major washout and we had a bridge that sunk 18 inches that had to be repaired," he said.
"We had some great great people like Mac Cochrane which helped out with bridges. Knowledgeable people with equipment," he said.
McBride Big Country Snowmobile Association covered the expenses for their machines. Whelpton said local booster Norm Lorenz spent 10 days using his excavator on the job.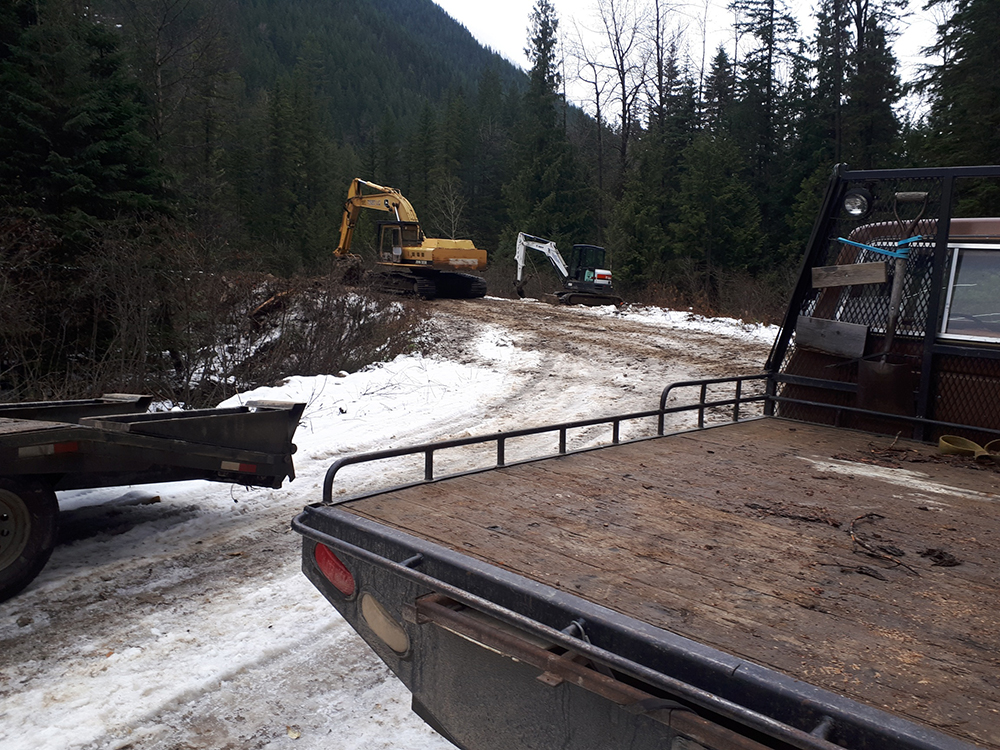 "This means we can use the trail," said Whelpton. "If we didn't do that, there would be no Renshaw this year. People come to McBride just for the Renshaw, mainly."
"There are some local volunteers that really like to help people out. Without those volunteers we would be in trouble."
Whelpton gave a list of those that helped out in a big way, people such as Norman Lorenz, Dave McLeod, Barry Walline, Barry Bedell and himself.