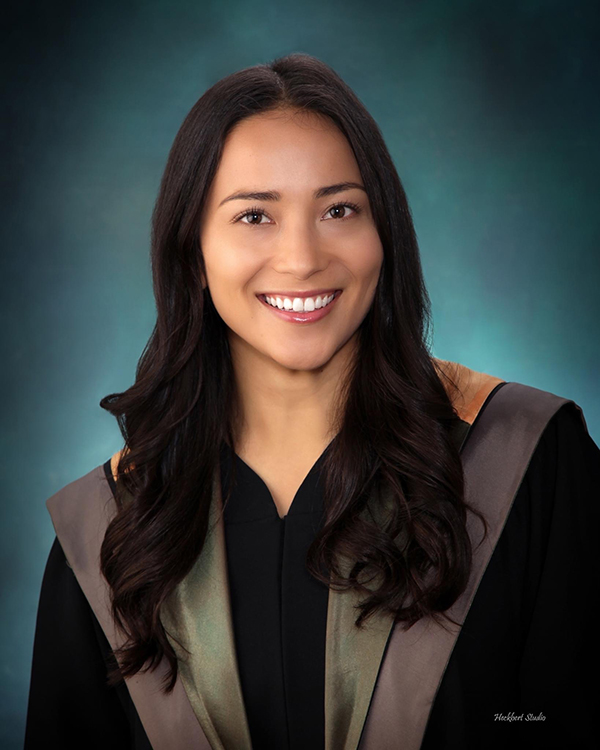 By Andrea Arnold
Jasmine Vogel grew up with a first hand view of the world of rural veterinary practice as she watched her father operate his Dunster clinic.
"I think growing up around animals and my unique exposure allowed me to have a better idea of what the career and lifestyle were like," said Vogel. "There wasn't a specific moment that sparked my interest. I have always had an interest in practising medicine and decided veterinary medicine was the best fit for me."
Vogel has completed her schooling at the Atlantic Veterinary College in Charlottetown PEI. Upon graduation this spring, she will be returning to northern BC.
"I have signed on with a clinic in Prince George," she said. "I am starting out my career in small animal general practice."
She said the fourth year of her program consisted of a number of clinical rotations that provided the opportunity to work alongside clinicians in the hospital and to be involved in patient care and client interaction. She's glad for all that experience gained along the way.
"I think the most important thing for anyone interested is to get involved with a clinic or multiple clinics and get a better idea of what veterinary medicine is about," said Vogel. "Every clinic is different and gaining a variety of experiences is important."
For those interested in the field, Vogel recommends doing some research to understand the depth of commitment required.