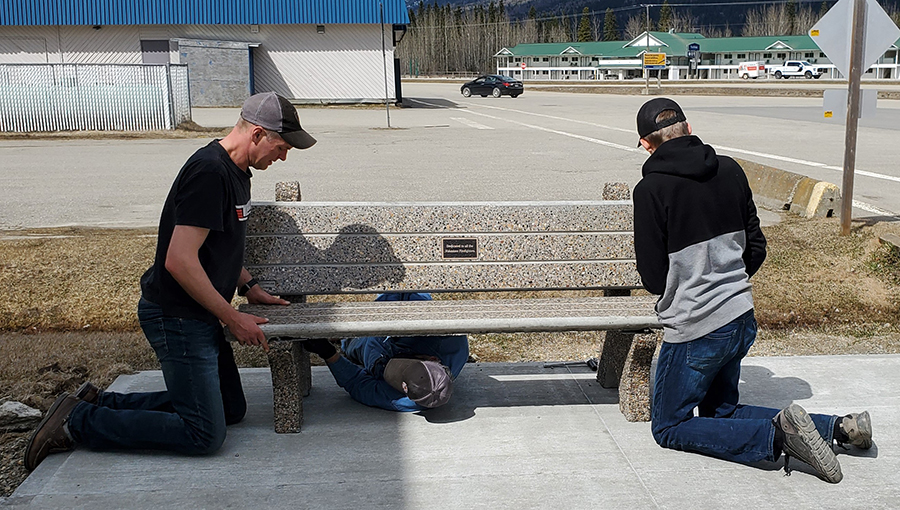 By Andrea Arnold
A new bench was recently installed in memory of fallen firefighters, with funds that were donated to the department/association in the late 1990s by Francis Anderson in honour of her late husband Ian Anderson. Ian served as a longtime member of the McBride Volunteer Fire Department. He continued to serve as the department transitioned to the Regional District of Fraser Fort George jurisdiction as the McBride District Fire Department.
Although the money has been sitting in an account for over three decades, the department wanted to make sure there was a safe place to place the memorial bench outside the hall. In 2021, a new concrete pad was poured in front of the hall, and a small section off to the side, out of harm's way, was added to the footprint in preparation for the bench.
The Firefighters Association purchased the plaque that adorns the centre of the bench that reads "Dedicated to all the Volunteer Firefighters."
A new flag pole will be erected between the bench and the side of the fire hall, and the department hopes to install a garbage bin nearby as well.