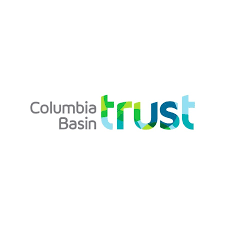 By Michael Piasetzki
If in the past you haven't been able to attend the annual public input meetings that offer Valemount citizens a chance to learn about the different community projects asking for funding through grants, you now have an opportunity to have your say online.
Up until March 15, you can log on to the Valemount Community Website, read about each of the nine prospective projects asking for funding from the Columbia Basin Trust Community Initiatives and Affected Area program and vote for which ones you prefer.
The votes, a measure community support, are then passed on to a local committee who make recommendations to Council based on the strength of each application and how many votes each received.
That final recommendation is important this year because there are more projects being pitched than there is money available: $357,224.68 is available, but a total of $479,283.74 is being requested. As a result, some projects won't be fully funded.
In an effort to help you with your decision making in the voting process, the Goat has compiled a summary of the nine prospective projects that are asking for funding.
Valemount Ski Society: The society is asking for $42,000 to build a 30-foot yurt for winter events at the bottom of the hill. A yurt is a portable round tent covered with skins or felt used as a dwelling. For summer months the yurt may be moved to the canoe launch at Cranberry Marsh or other locations for other events. The society feels a yurt will offer opportunities for schools to organize ski field trips and for ski schools to be organized on weekends.
Valemount Entertainment Society: The society is asking for $35,392 to convert channel seven to digital as required by the Department of Industry, Science, and Economic Development (ISED). Under an ISED directive, this remaining analog channel must be converted to digital by June 30, 2022. It's the last remaining channel on the grid yet to be converted. Aside from complying with ISED's mandate to convert Channel seven to digital, the society feels conversion of channel seven will vastly improve the video and audio quality of Valemount's local non-profit community television station, VCTV.
Yellowhead Outdoor Recreations Association: The association is asking for $18,000 to buy a new snowmobile to replace the 2008 vintage snowmobile currently used for trail grooming and cross country track setting, as well as to build a new snow groomer for a five-mile ski run, and purchase a car shelter for off season storage of grooming equipment.
Valemount Senior Citizens Housing Society: The society is asking for $99,500 to develop and build a commercial kitchen, as part of its aim to provide Valemount seniors with a safe and amiable place for seniors to eat and socialize together. The society feels the newly-designed kitchen will reduce the dependency on carbon-based energy, serve meals for residents and guests and cater to the ever-increasing needs of the Meals on Wheels program while also offering more options to seniors and lesser mobile residents in the community.
Valemount Lions Club: The Lions club is asking for $35,763 to build a new roof and side door. The club says this winter's snow and ice ripped off the gutter and froze solid on the sidewalk making it impossible to clear. A new roof with an overhang above the sidewalk and exit door is the only solution for people to safely exit. As well, water leaking from the roof this winter damaged fluorescent lights on the ceiling. Finally, the club would like to replace its 45-year-old door.
Canoe Valley Community Association: The CVCA is asking for $36,334 for a backyard development project as part of its Kidz Care program. The funding would go towards turning a now empty backyard into one that would feature two new pieces of equipment, including a spinning mushroom and an inclined web crawler for children to play on. As well it would hire local contractors to build a new gazebo with table and chairs, a raised garden bed with planting benches and a garden area.
Creekside Outreach Society: This newly-formed society is asking for $79,940 for a pre-construction budget aimed towards the eventual construction of the Creekside Opportunity Village. The village would offer a living and working community that would provide supported and transitional housing within the Village of Valemount. The preconstruction budget would pay for site investigations, architectural, mechanical and electrical structural design services, along with disbursements and preconstruction services such as travel allowances for site meetings and inspections.
Valemount Climbing Club: The club is asking for $124,000 to build a new bouldering gym for its members to practice and learn how to climb. The club feels a new gym would help the community's overall lifestyle by offering the chance to stay fit, more accessibility to indoor sports and more family time. It says the grant would pay for construction of walls and safety features, offer security of access for members seven days a week as well as help manage membership payment.
Valemount Curling Club: The curling club is asking for $5,354 to upgrade its kitchen fire suppression system. The funding would go towards installing a Range Guard four-gallon suppression cylinder, a universal control head with system actuator head, a Range Guard housing/mechanical link and new cable line and Range Guard suppression nozzles. The club feels that all these improvements are necessary to bring its fire suppression system up to date with current fire standards.
If you'd like to make your voice heard for which of these nine projects you feel is important go to https://valemount.civilspace.io/en/projects/public-engagement-community-initiatives-and-affected-areas-program and follow the instructions on how to cast your vote before March 15th.