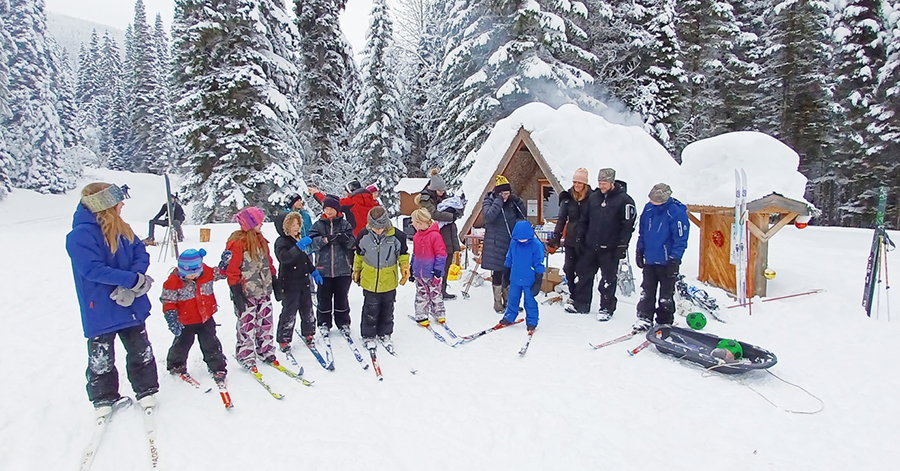 By Andrea Arnold
The Yellowhead Ski Club in McBride hosted a Family Day event on Sunday February 20 at the trailhead on Belle Mountain.
The families were treated to a lunch of hotdogs and goodies before the children were sent out to complete the 1.5km loop.
"The younger kids went around once, and the older ones had to do it twice," said volunteer Eileen MacDonald.
Once the kids had all completed the loop, they began "Family Olympics." This series of games had the participants working on their skiing skills without realizing it.
First, they had to maneuver down the trail while controlling a soccer ball between their skis until the ball could be "putted" into a bucket in the snow. Then, they had to complete a slalom course while balancing a bean bag on their heads. Lastly, an egg race on skis back to the starting line.
Participants received prizes donated from Source for Sports in Jasper, McBride Gigglin Grizzly, and Robson Valley Home Hardware through a draw following the Olympics.
Several adults and 13 children from Valemount, Dunster, Prince George, McBride and Jasper enjoyed the mild day and amazing snow.
"All the parents who showed up readily pitched right in making this very much a fun community event," said MacDonald.