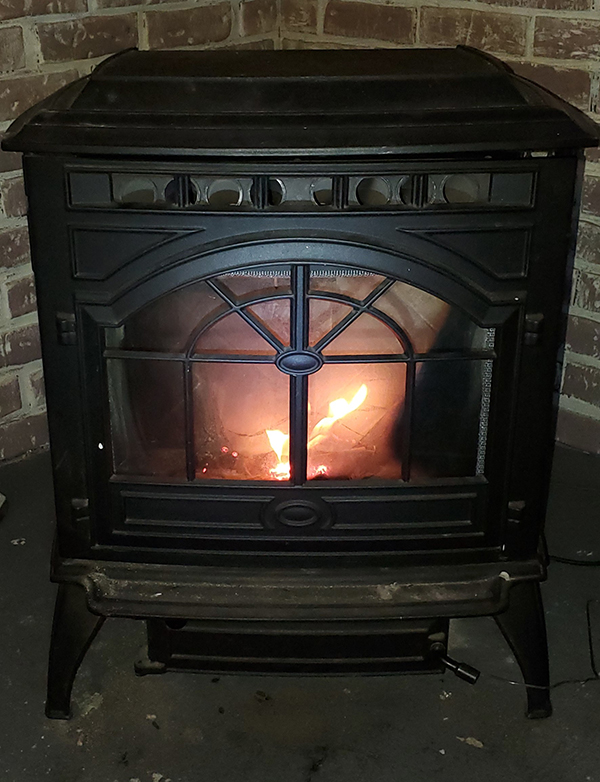 By Andrea Arnold
The Robson Valley no longer has a local WETT (Wood Energy Technology Transfer) Inspector, meaning getting wood-burning appliances inspected is going to cost a lot more.
There are a variety of reasons a homeowner may require a WETT inspection on a wood-burning appliance. www.wettinc.ca lists several examples: insurance company requested an inspection, pre-purchase home inspection, system performance issue, or visible signs of damage.
"From an insurance perspective, the lack of a local WETT inspector places a tremendous burden on people," said local insurance broker Rosemary Hruby. "Insurers will not provide insurance for a property with an auxiliary wood appliance, wood stove, pellet stove or wood furnace without confirmation of an inspection by a certified WETT inspector."
Hruby suggests getting a WETT inspection at the same time as the home inspection.
"For those who are adding a wood appliance to their home, or replacing one, it becomes an expensive addition that could put it out of reach for many people," said Hruby. "This also presents the concern that people may choose to not replace a unit when it is needed, resulting in a safety issue as the unit continues to deteriorate."
Ken McNaughton began doing WETT inspections about 10 years ago, but didn't hold the position for long.
"I gladly let the building inspector take over," said McNaughton. "Mainly because the liability was huge. The insurance was very costly. I was also constantly inspecting my own work, which made me uncomfortable."
When the Regional District decided they didn't want to shoulder the liability either a couple years ago, they withdrew that service from their building inspector's job description. McNaughton stepped back in to provide the area with a local option, but was still faced with the same issues as before.
"With WETT you have to keep doing refresher courses that are not cheap," said McNaughton. When McNaughton weighed all of the issues, he decided to let his membership expire near the end of the year.
At their last meeting of 2021, McBride Council submitted a letter requesting that WETT inspections be added to the responsibility of the regional building inspector, then readdressed the situation at their meeting on January 11, 2022.
"Mayor and Council strongly believe that the Regional District should reconsider providing WETT certified inspections, as the alternative options come at an increased cost to those in the McBride area," said McBride CAO Chris Tupy.
Council passed a unanimous motion directing administration to send a letter to the Regional District expressing their concerns.
But the Regional District told the Goat they will not be providing any WETT inspections.
"The Regional District has not performed WETT inspections for a number of years," said Renee McCloskey, APR, FCPRS Manager of External Relations. "Reasons these inspections ceased were due to such concerns as not being able to confirm interior condition of the existing chimney, the certification standard of the chimney or any of the clearance in a finished space."
The Regional District also has a goal of not providing services that can be provided by the private sector. They require a heating unit permit and inspection when a new heating unit and chimney is being installed to ensure they are BC Building Code compliant but the WETT inspection is in addition to those steps.
The absence of a certified inspector affects residents across the valley. Although the Village of Valemount has been able to provide WETT inspection services in the past, with no certified inspector available, they are unable to offer them at this time.
The Goat reached out to certified inspectors located in Prince George, and the average cost for an inspection in the valley runs between $550-$815, depending on where in the valley the inspection is to take place. All the technicians we spoke to did say they will split the travel costs between multiple customers if there were more than one inspection.
Hruby is compiling a list of those needing an inspection so that the travel cost for an inspector can be divided, resulting in a lower cost to each customer.