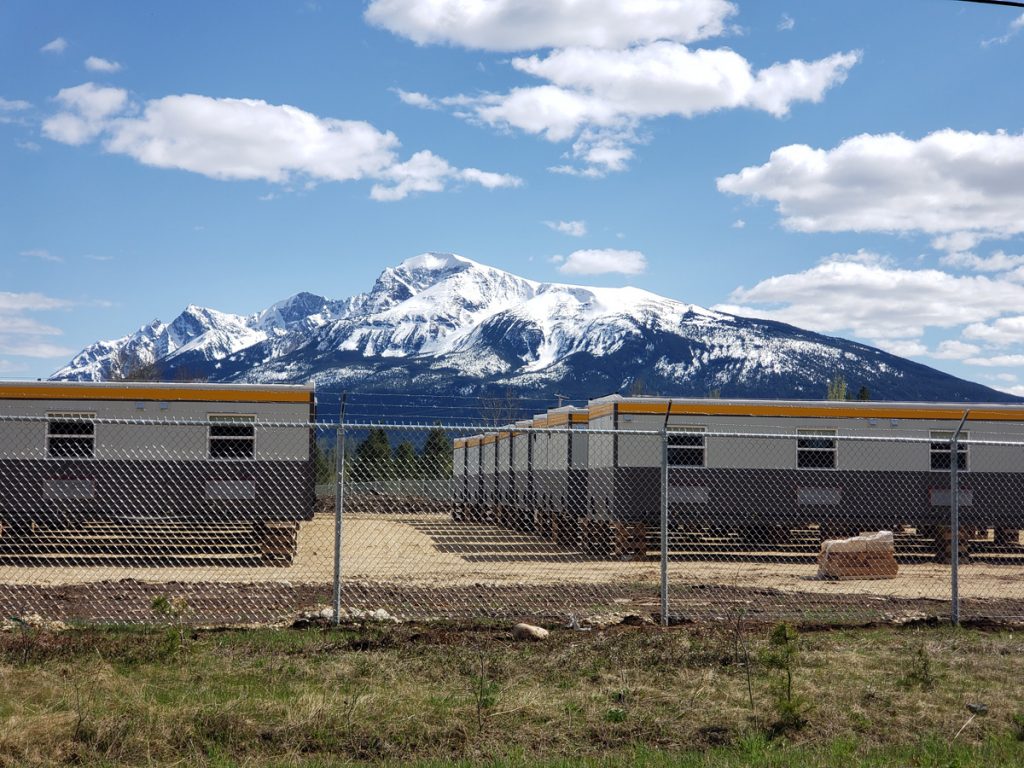 By Andrea Arnold
The Village of Valemount continues to grow as pipeline employees keep arriving. A statement from the Trans Mountain Media Relations department reported that as of January 31, 2022, there were approx. 1,500 workers in the Valemount area in addition to the 560 boarded in the Valemount camp community.
Further discussion with Trans Mountain revealed they expect Valemount to experience their peak workforce population soon, sometime in early 2022.
In the fall, Trans Mountain reported there were 1400 workers total in the Valemount area, including the camp, which was already double the workforce they had projected before the pipeline work began. The recent numbers show pipeline workers in the area now outnumber village residents 2 to 1 (2016 census was 1,021 people).
Trans Mountain did confirm that the Blue River camp location is now open with a capacity of 550 people. However, as of press time, they had not confirmed how many people were currently residing at the camp, or what percentage of the 550 are new hires vs employees moving from Valemount.