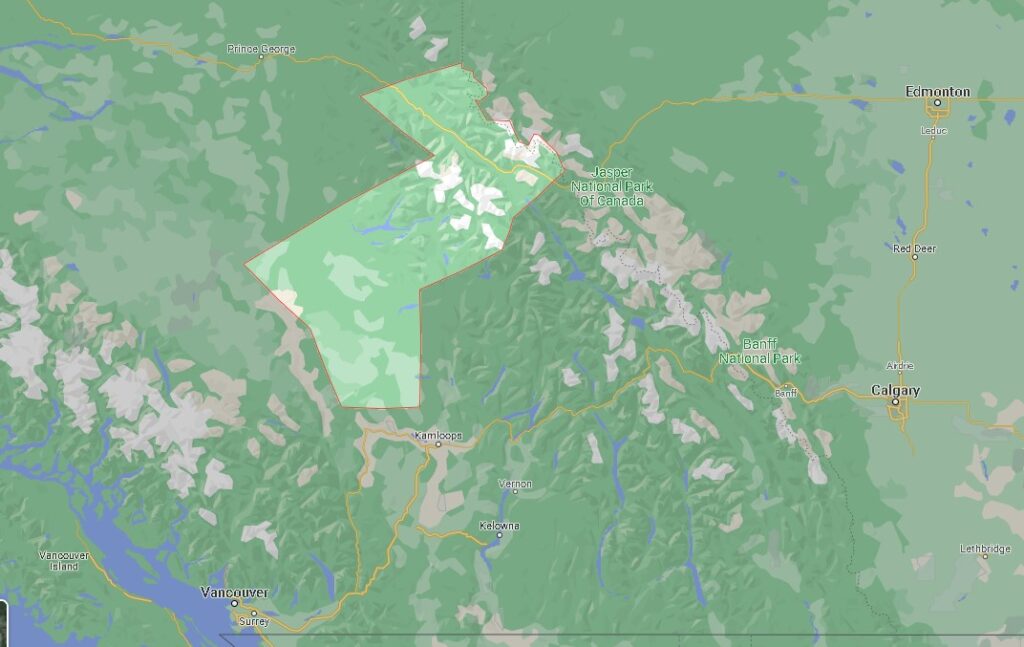 By Laura Keil
As of Dec. 24th, Environment Canada is warning Robson Valley residents and others in the region to bundle up properly when outside over the next four days, as temperatures and windchill will combine to feel like -40.
"A very cold arctic ridge of high pressure will settle over the northern and central British Columbia Interior," the weather alert says. "Northerly winds combined with overnight lows in the minus 30s will generate extreme wind chill values of at least minus 40."
The notice says meanwhile windchill during the daytime hours will feel like -30.
"Cover up. Frostbite can develop within minutes on exposed skin, especially with wind chill," the notice says.
The current forest Valemount, McBride and others living in the east-central Interior (see map) is indicating very cold temperatures until Dec. 29th.