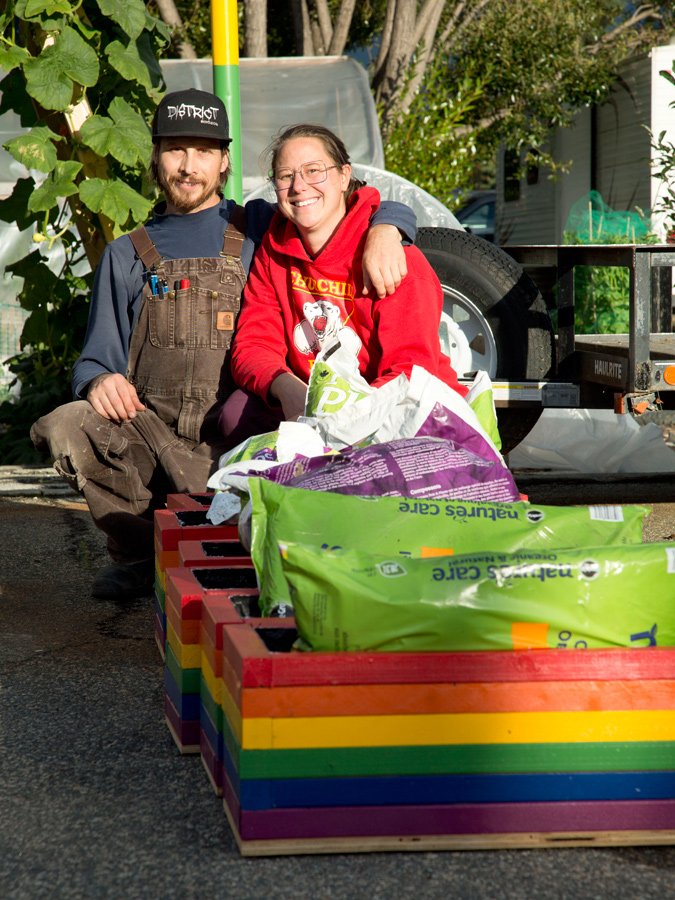 by Laura Keil
Valemount is going to get a lot more colourful thanks to a resident hoping to make allied pride more visible.
Kelsey Brick received grant funding to construct and distribute rainbow planter boxes in the community to increase the presence of allied support for the LGBTQ2A+ community.
Brick says she was inspired by community conversations. She completed a personal rainbow project last year the giant rainbow "wall ride" at Dogwood and 3rd Avenue. That rainbow came about after reflecting on negative comments she heard about the rainbow bench downtown, close to the site of the kiboshed rainbow crosswalk proposed in 2016.
While she was painting the giant rainbow at her house, a community member approached her to inquire about what she was creating.
"We had a great chat while I explained what I was up to. At some point they disclosed that they identified with the LGBT community, but had yet to openly express themselves in our small town. But something shifted for them. Seeing a giant rainbow on a large display granted them some level of security and today they're out in the community sharing their pride with those that matter most," she says. "While I do not take credit for this individual's act of courage, it does demonstrate the importance of knowing there are people in our lives and in our community who accept us and see us for who we are. Visibility matters."
Participants received a rainbow planter box, bag of soil, package of mixed greens seeds and community resource posters.