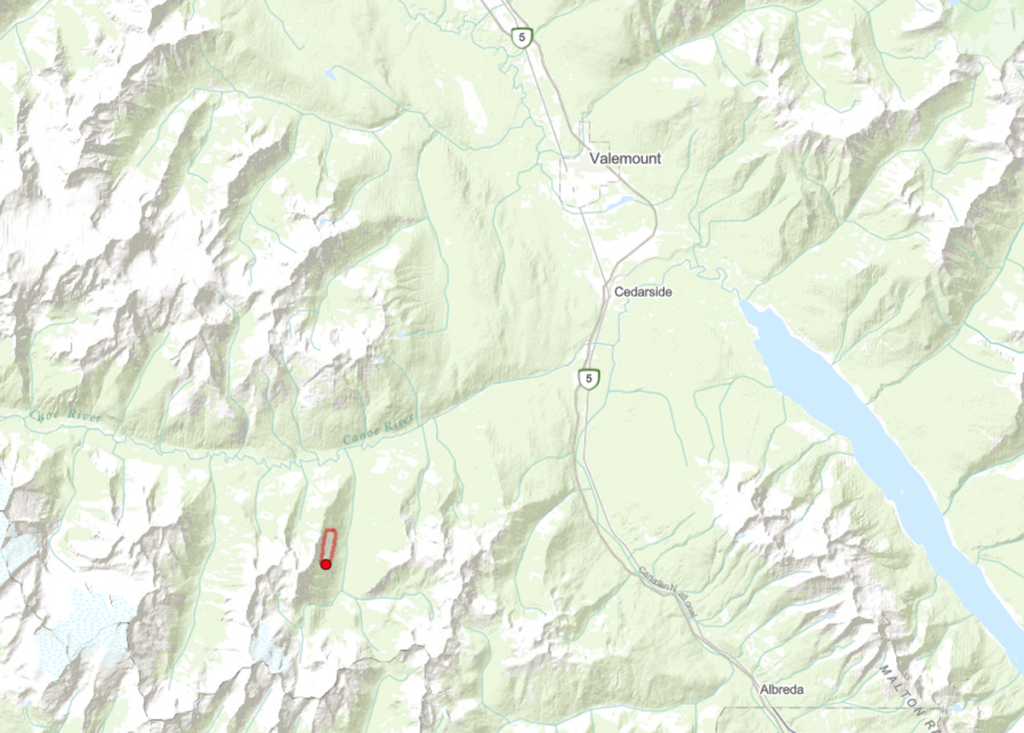 By Laura Keil
A fire a few kilometres west of the Crystal Ridge sled-ski area south of Valemount that was started by lightning July 15th has ballooned to 60ha over the past two days, and the BC Wildfire Service is actively tackling the fire to bring it under control.
The BC Wildfire service says six personnel are on site with heavy equipment and aerial support.
"This incident has experienced growth due to increased winds in the area and is presently burning on an extreme slope," the BC Wildfire Service said in a statement. "No values are threatened at this time."
The fire is approximately 11 kilometres southwest of Valemount on the far side of the Canoe River and is visible from the Valemount Industrial Park. The blaze is also within a few kilometres of the Canadian Mountain Holidays Cariboos lodge.