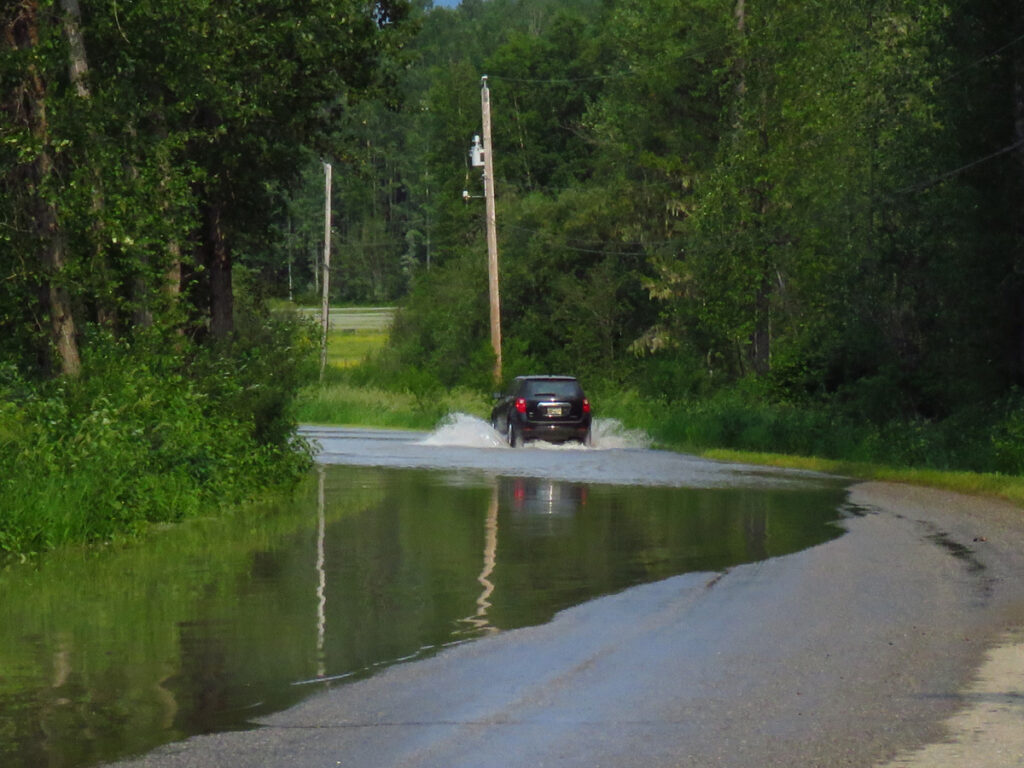 By Andrea Arnold
The Provincial River Forecast Centre removed the flood warnings July 5th for the Upper Fraser River including the Robson Valley and areas from Sinclair Mills to Torpy, Dome Creek, Dore River, McBride and surrounding tributaries.
A notice from the Centre states the following: "With easing temperatures and decreased snow melt rates, rivers have reached their peak levels and are now receding. Flows are now below 2-year return period flows along the main stem of the Fraser River through the Robson Valley and surrounding tributaries. Continued recession of river flow is expected today and into next week."
A high streamflow advisory is still in effect for waterways around Valemount and as far south as Canal Flats, a small community south of Fairmont.
As the thermometer continues to drop, so has the water flow in the Fraser.
A comparison between Fraser River data from July 2nd and July 5th show that flow levels have decreased considerably.
At Red Pass 324 m3/s decreased to 215 m3/s. Maximum flow registered on the system was 344m3/s around noon on Wednesday June 30.
At McBride 1350 m3/s decreased to 897 m3/s. The river reached a maximum of approximately 1420 to 1440 m3 /s on Thursday and may have surpassed the all‐time highest recorded flow of 1424.5 m3/s set in June 1972.
As well, eyes were on the Dore River as well as it caused so many issues during last July's flood season. On Thursday July 1, 2021 it reached 120 m3/s and has slowed it's flow to 54.3 m3/s as of Monday July 5.
"The rivers in the Upper Fraser are extremely vulnerable to rain over the upcoming 10‐days, especially if a basin‐wide event occurs," a July 2nd River Forecast Centre report said.
The public is advised to stay clear of the fast‐flowing rivers and potentially unstable riverbanks during the high‐stream flow period.