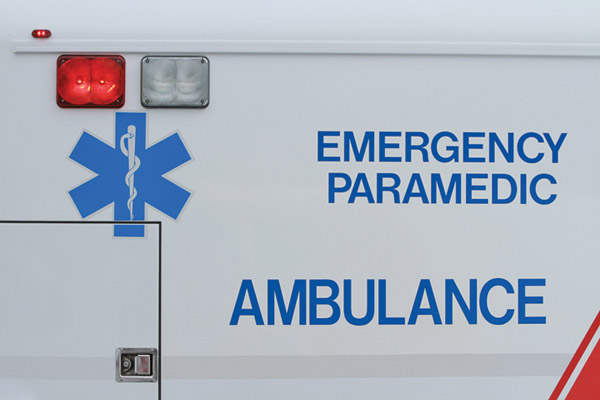 By Andrea Arnold
The Province says it will be tackling the crisis in ambulance services, in part by hiring more paramedics and changing the way they're scheduled.
For many, the news can't come soon enough. Edward Staples, Chair of the the BC Rural Health Network, says they have received reports of 911 callers being told there is no ambulance available and that help is more than an hour away in a neighbouring community. In recent months, there have been at least three situations in Valemount when community members needed medical attention and were unable to receive a timely response.
McBride responders have also been providing more cross coverage in Prince George and Valemount in the last year and a half than ever before, as previously reported in the Goat.
The BC Rural Health Network says it's not just an urban issue, but a rural problem as well.
"Rural citizens and visitors alike are at a greater risk to life and limb every day that this crisis continues, and is widening the cracks of the urban/rural divide in the delivery of health care," they said in the release.
On July 14th the Ministry of Health announced changes the Province plans to make to improve the situation across the province, including in rural areas:
85 new full-time paramedics;
30 full-time dispatchers;
22 new ambulances; and
converting 22 rural ambulance stations to 24/7 ALPHA stations to enhance ambulance coverage for these communities.
Six are scheduled to be running by October 2021.
Plans for up to an additional 16 stations will be ready by October 2021
Local Changes
According to the Ministry of Health, McBride (Station 525) and Valemount (Station 533) will both transition to "Scheduled-on-call" designated stations. Scheduled-on-call refers to a new type of shift that has regularly scheduled on-call hours. This means paramedics will work 8-hour shifts, and then be on-call 16 hours allowing response time during typically busier times to be immediate. Currently, the McBride Station is run with two cars staffed in two 12-hour shifts, meaning the new shifts will be much longer, if you include the on-call portion. McBride and Valemount are two of 87 stations in rural and remote B.C. transitioning to the new modelThe Ministry also said that BC Emergency Health Services (BCEHS) is recruiting 220 full-time paramedics in rural and remote communities and that recruitment and retention will be improved by offering more reliable wages and benefits.
As the stations move to SOC staffing, McBride will gain three new, regular paramedic positions and Valemount will gain four new, regular paramedic positions.
In an article for the Revelstoke Review, Troy Clifford, provincial president of the paramedic's union, stated that for many stations, the SOC format would be an improvement.
The Goat reached out to local paramedics but they were unable to comment as they are not authorized to speak with the media.
"The Province is strengthening B.C 's ambulance system to ensure it is faster and more responsive to British Comlubians, a better place to work for paramedics and dispatchers, and able to rapidly meet changing demands and needs through focused and direct leadership," the release said.
Adrian Dix, Minister of Health, agrees that timely responses are vital and as a result of the current crisis and feedback is making adjustments to the structure of BC Emergency Health Services.
"Immediate action on operations, as well as stronger leadership and increased investment and BCEHS, will deliver a more effective ambulance service for patients and families who depend on it," said Dix in the release. "Better support for paramedics and dispatchers will help them do the vital work we count on every day."
One of the changes is a shake up of the BCEHS board of directors, allowing the sole focus to be on ambulance services. The board will be accountable to the Minister of Health with a clear mandate to ensure these focuses remain.
On this newly structured board is Jim Chu, former chief constable of the Vancouver Police Department, and Leanne Heppell, clinical nurse specialist with 20 years of experience in senior leadership at Vancouver Coastal Health, Fraser Health and the BC Ambulance Service.
"Jim Chu has extensive experience leading front-line emergency services in British Columbia," said Dix. "I am confident he will provide the focused governance leadership BC Emergency Services needs to be an effective and high performing ambulance service."
Heppell has been appointed B.C.'s new chief ambulance officer responsible for day-to-day management. Also, Darren Entwistle, president and CEO of Telus, will act as a special advisor to the board.
Support for employees is also being addressed through a team of mental health and wellness professionals available to work with staff.
In addition, the Province says they'll be returning to pre-COVID-19 first responder dispatching practices for 911 and is directing the Emergency Medical Assistants Management Licensing Board to look at the possibility of expanding firefighters' scope of practice. The Ministry explained this means BCEHS will send firefighters to help people on more kinds of calls, as they did before the pandemic started.
The Province says these measures will benefit employees and address their concerns, as BC Emergency Health Services and the Ambulance Paramedics of BC continue to work together.