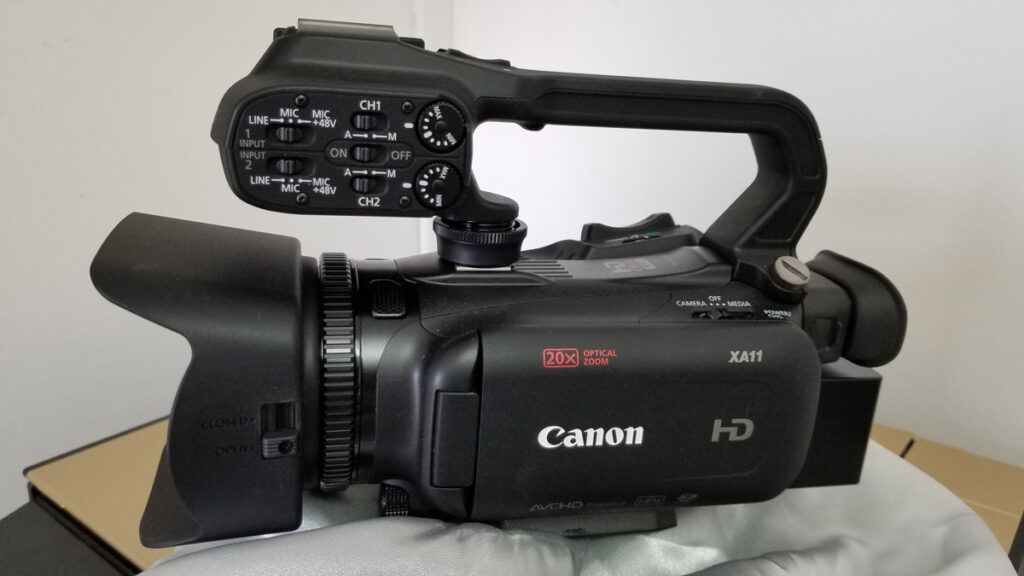 By Goat Staff
Valemount's community TV station VCTV received a Columbia Basin Tech Grant to purchase two camcorders and tripods for Valemount residents to sign out for free to use on personal video projects or to create videos to be aired on VCTV.
The high-definition Canon XA11 camcorders are easy to use and shoot in multiple digital formats, said Michael Peters, Station Manager for VCTV. "When I first started out in television production, the cameras and tripods each weighed over 20 pounds and required you to carry a portable tape machine weighing another 15 pounds, and the longest you could shoot was one hour, the length of a tape," Peters said. "These lightweight Canon camcorders and tripods weigh just four pounds together and allow you to shoot for over five hours with over three hours of battery life."
Peters acknowledges that nearly everyone has a camera on their cell phone these days, but these camcorders have features that camera phones don't have, things like a high quality Canon lens, 20 times zoom, professional audio, and lots of other bells and whistles, including shooting in infrared.
"They're excellent compact cameras." Peters encourages anyone who is interested in signing out these cameras to contact him at VCTV at 250-566-8288 for a free orientation session.