By Andru McCracken
---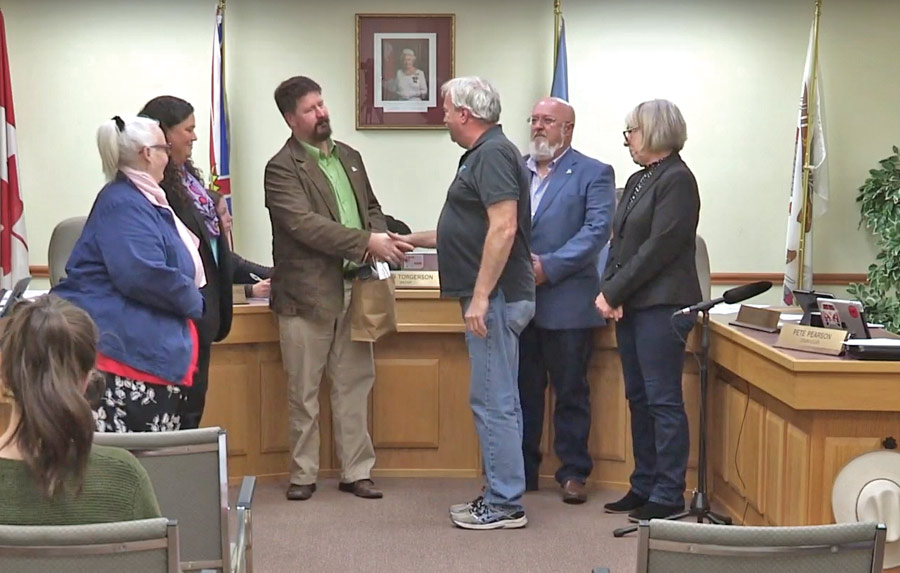 VCTV's Michael Peters was recognized by council for his faithful work bringing village politics to the masses.
At their October 8 council meeting, council took a moment to recognize his work.
"On behalf of council, we would like to congratulate you on 150 consecutive council meetings," said Mayor Owen Torgerson.
At every scheduled council meeting, Peters brings and sets up three cameras and makes a recording which appears on the local television channel and is rebroadcast on the Bell Satellite network on channel 653.
Council presented Peters with a gift bag.
Peters thanked council in return.
"It's been wonderful. I thank you for your cooperation. I know it's not easy to have a camera in your face everyday. Thank you," said Peters.
"He's the iron man of the media," said Torgerson.
A recording of every council meeting since Peters began recording (and many before) can be found on the station's youtube channel: ValemountCommunityTV.