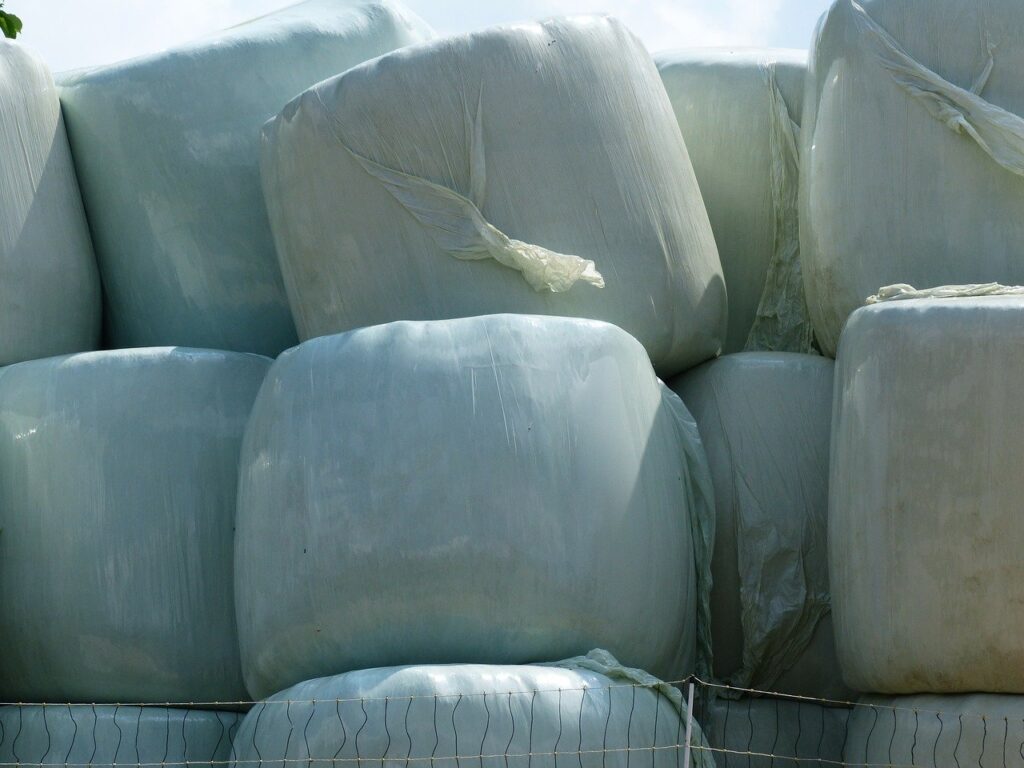 By Laura Keil
A new agricultural plastics recycling pilot program got the green light from the Regional District last week.
The Regional District of Fraser-Fort George is joining forces with the Regional Districts of Peace River and Bulkley Nechako to test out a 3-year agricultural plastics recycling pilot program initiated by Cleanfarms, a non-profit environmental stewardship organization, to collect agricultural plastics such as twine, bale wrap and silage film.
In the Fraser-Fort George region, a collection site will be created at the McBride Regional Transfer Station.
In a report to the Board, Waste Diversion Program Leader Rachael Ryder said there were three main reasons for piloting the project in the Robson Valley.
• The Regional District discourages agricultural waste plastic disposal at the transfer station due to the issues around handling and space consumption and this has led to less-desirable methods of on-farm disposal.
• Most complaints regarding lack of agriculture farm waste disposal options are from the Robson Valley.
• The relatively isolated nature of the Robson Valley will allow for better measurement of education and awareness and diversion measurements.
The report said the regional district will be responsible for 50% of the costs associated with the pilot program delivery in their region. The other 50% will come from Agriculture and Agri-food Canada (AAFC) through their Canadian Agricultural Strategic Priorities Program (CASPP). The roll-out of the program and the educational component would be handled by Clean Farms.
Once the 3-year pilot is up, the Regional District has no obligation to continue funding the program.
A regional district staff report said staff had concerns that when the program ends, if no provincial Extended Producer Responsibility program is in place at this time, this could be viewed as taking away a service that has been provided for the past three years through Clean Farms and confusing for those that have benefited from the program.
The Ministry of Environmental and Climate Change Strategy released a report in October 2020 that outlined their priorities for expanding extended producer responsibility within the province of British Columbia in their Recycling Regulation Policy Intentions Paper. Agricultural Plastics was not included in their report.
Staff said depending upon how the project is received, they might consider doing a round-up event at the Foothills Boulevard Regional Landfill Prince George in subsequent years.
The RDFFG agreed to contribute a maximum of $79,521 over the three years. Further details, including a start date when the program is expected to begin will be announced in the coming months.