By Laura Keil
---
Fresh, local and green aren't words you often hear about Robson Valley products in the wintertime, but the Valemount Learning Society hopes to change that.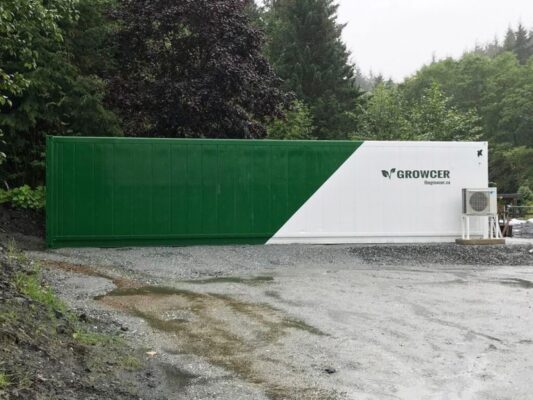 The Learning Centre is branching out from its usual array of employment services and courses and digging into local food, thanks to a grant last summer from Northern Development Initiative Trust. The Society used the $166,328 grant to buy a Growcer "growing container" to supply the community with fresh greens year-round: they have made inquiries at IGA and local restaurants and plan to donate some to the food bank. They are also considering a box program if other options don't work out.
The container is currently on-order and will arrive sometime in March, said Riette Kenkel, manager of the Valemount Learning Centre, and she hopes they will have their first harvest in May.
Mike Johnson, who works for VLC as an employment advisor, will run the Growcer operation, which will be called "Village Greens." Prior to arriving in Valemount, he worked in a commercial greenhouse for 20 years, Kenkel said.
The Growcer company provides training as the food is grown hydroponically.
The container will be set up in the Valemount Industrial Park next door to Robson Valley Mushrooms and near the Valemount Community Forest offices. Kenkel said the heating costs should be offset by the well-insulated container walls, which are good to -50 degrees.
She hopes to package most of the food in biodegradable packaging.
Kenkel previously told the Goat it's no one's fault the fresh food supply in Valemount isn't always consistent.
"By the time the truck gets here the produce is old, and if stuff flies off the shelf we have to wait for the next (truck)," she said. "The Learning Centre has always responded to community needs. This was something we were hearing."
She said it's a social enterprise, so if it makes money, that cash will be cycled back into the programs that the Valemount Learning Centre delivers.
One of the more recent programs they've taken on is 4-H, which has a focus on agriculture and livestock and they've put a call-out for people to come up with program ideas.
Kenkel says it goes beyond just agriculture however. Projects can relate to environmental issues, learning about aspects of farming, soil and animals- not just farm animals.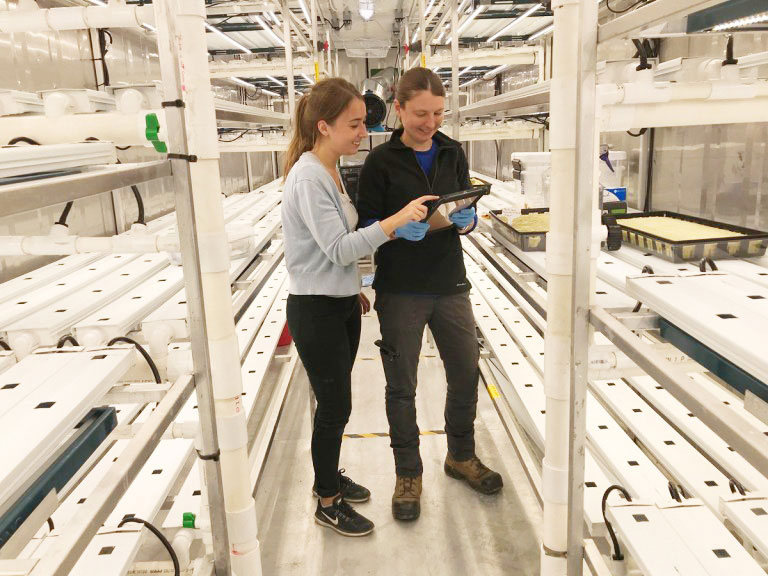 "It's wide open right now for whatever the community wants it to be."
Farmers Market management
The Society recently took over management of the Valemount Farmers' Market from long-time organizer Christine Pelletier.
"We're pretty excited about it," Kenkel said. "We're not really going to make any changes. We want to just run this next season as close to what it's been in the past."
She said the market will run from June 17th until September 30th this year and the rates for vendors will be the same: $10 per day plus a $10 annual membership.
Kenkel says they likely won't sell their own fresh greens at the market, as they don't want to compete with local growers.
"If Village Greens has something that's marketable at the farmers market that isn't competing with existing customers, then we might look at it. But yeah, we don't want to compete with any of the smaller farmers that have been reliably selling lettuce, kale, basil, that kind of stuff."