By Fran Yanor / Legislative Reporter
---
Advocates behind a campaign for province-wide public transit say it would increase safety and access in underserved rural communities, while others suggest improving competitiveness so the private sector steps up.
"There have to be substantive investments made by government all across the province," said Interim BC Liberal Leader Shirley Bond. "But there also needs to be a climate in British Columbia where we have the private sector looking at filling some of those gaps, as well."
In 2018, Greyhound cancelled bus routes across the province citing low ridership and reduced profitability, the provincial government opened the routes up for bids, and all but two are now covered by private operators, according to a Ministry of Transportation and Infrastructure spokesperson.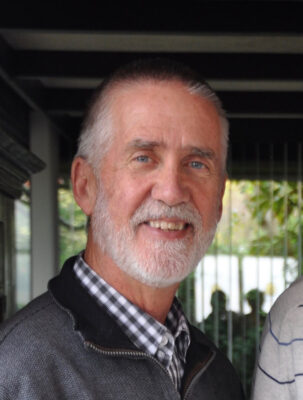 One remaining gap is the former Greyhound route from Kamloops, through Valemount and Jasper, and into Edmonton.
"If it's not a medical issue, you can't go to Kamloops or Vancouver or any points south for any sort of pleasure or business, unless you drive," said Barb Shepherd, a winter bus rider and advocate for increased bus service through Valemount. "Even twice a week like the (bus service) going to Prince George would be fine."
When Greyhound cancelled its B.C. routes, the provincial government formed BC Bus North to connect regional centres, including Valemount, Prince George, Smithers, Prince Rupert, Mackenzie, Dawson Creek, Fort St. John and Fort Nelson.
"A lot of the rest of the province was left with a kind of a piecemeal bunch of routes that don't necessarily work together and don't run very often," said Maryann Abbs, one of the volunteers behind the Let's Ride! campaign to make public transit B.C.-wide.
"Why don't we treat the rest of the province like it needs transit, and have it as a public service?" said Abbs. "We think it's a win-win for the government to put some money into providing decent transit service for the rest of the province outside the Lower Mainland."
Transportation dollars tend to focus on massive infrastructure projects and regions of congested traffic, said Bond, a former transportation minister under the Liberal government and current MLA for the rural-urban riding of Prince George-Valemount.
"I'm certainly a supporter of those kinds of (urban) investments, (but) transportation issues exist across the entire province."
In fact, nearly 20 per cent of most people's expenses in B.C. are for transportation costs, according to BC Transit's 2020 Strategic Plan.
"It is far and away the number one thing we're trying to improve on in the province," said Ed Staples, president of the B.C. Rural Health Network, a collective of communities advocating for improved rural health care delivery.
In a survey of British Columbians last year by UBC's Centre for Rural Health Research, rural residents spent an average of $777 in transportation costs to access healthcare services outside their home communities for their most recent health issue.
"For people living rural, to be able to access the care that they need, many have to rely on transportation that they can't provide for themselves," said Staples. "Even if they can provide transportation, sometimes it's a huge inconvenience."
The province has a mix of public city transit and private-public intercity services. Communities over 10,000 population, and most over 5,000, usually have transit run by local government in partnership with BC Transit. In smaller communities, such as those in the Robson and Thompson valleys, residents can book custom transit, via Handy Dart or the health authorities, to reach medical appointments as far away as Vancouver. Some communities, such as Clearwater and surrounding areas, have access to additional scheduled busing.
Still, generally, transport between rural communities remains a challenge.
"Many areas of the province are without any regional transit system, and rely heavily on private transportation services such as taxis and private charters," said representatives of the Union of BC Indian Chiefs (IBCIC) in a letter to Premier John Horgan last November. "We need a unified, provincially-owned and operated public transportation system across BC, bridging communities and making transportation accessible for all."
People need better access to get to work, daycare and medical appointments, said UBCIC secretary-treasurer and Neskonlith Indian Band Chief Judy Wilson. "It should be provided without hardship to families that live below the poverty line."
Some people resort to hitchhiking or finding rides through social media, said Wilson.
"They did a lot of investments in Vancouver, but they need to also invest in the rural and remote areas," she said.
Recently announced Safe Restart funding, provided jointly by the federal and provincial governments, will limit fare increases and provide $86 million to BC Transit municipal partnerships, according to the ministry. The Province also funded 12 mostly Indigenous communities in the north to purchase vehicles and operate their own transportation services.
"People question the viability of Greyhound routes, but it depends on how convenient they are; it depends on the frequency of when they come through communities," Bond said. "How do we make it competitive enough and how do we make it convenient enough that there's room for private sector companies to survive?"
According to a ministry source, the application process was simplified to encourage private sector intercity bus operators to serve abandoned Greyhound routes.
Thompson Valley Charters, a Kamloops owned and operated transportation company, recently applied to run a twice-a-week bus service from Kamloops to Edmonton.
"Once you're in Kamloops, you can get the points beyond, or you can then you can use the transit system in town to travel around because that's a good system," said Shepherd.
"Public transportation to urban centres is a need for Valemount, particularly in the winter," said village mayor, Owen Torgerson. "The offer from Thompson Valley Ltd. will provide a partial solution and hopefully will show others in the private sector that rural public transport is a sound business model."
The solutions are up for discussion, but ideally, people would have a public transportation system that runs on a regular basis, that they can count on to get them where they need to go, said Staples.
"And that's not what we have right now," he said.
.
Fran Yanor / Local Journalism Initiative / [email protected]