By Trish Dunn
---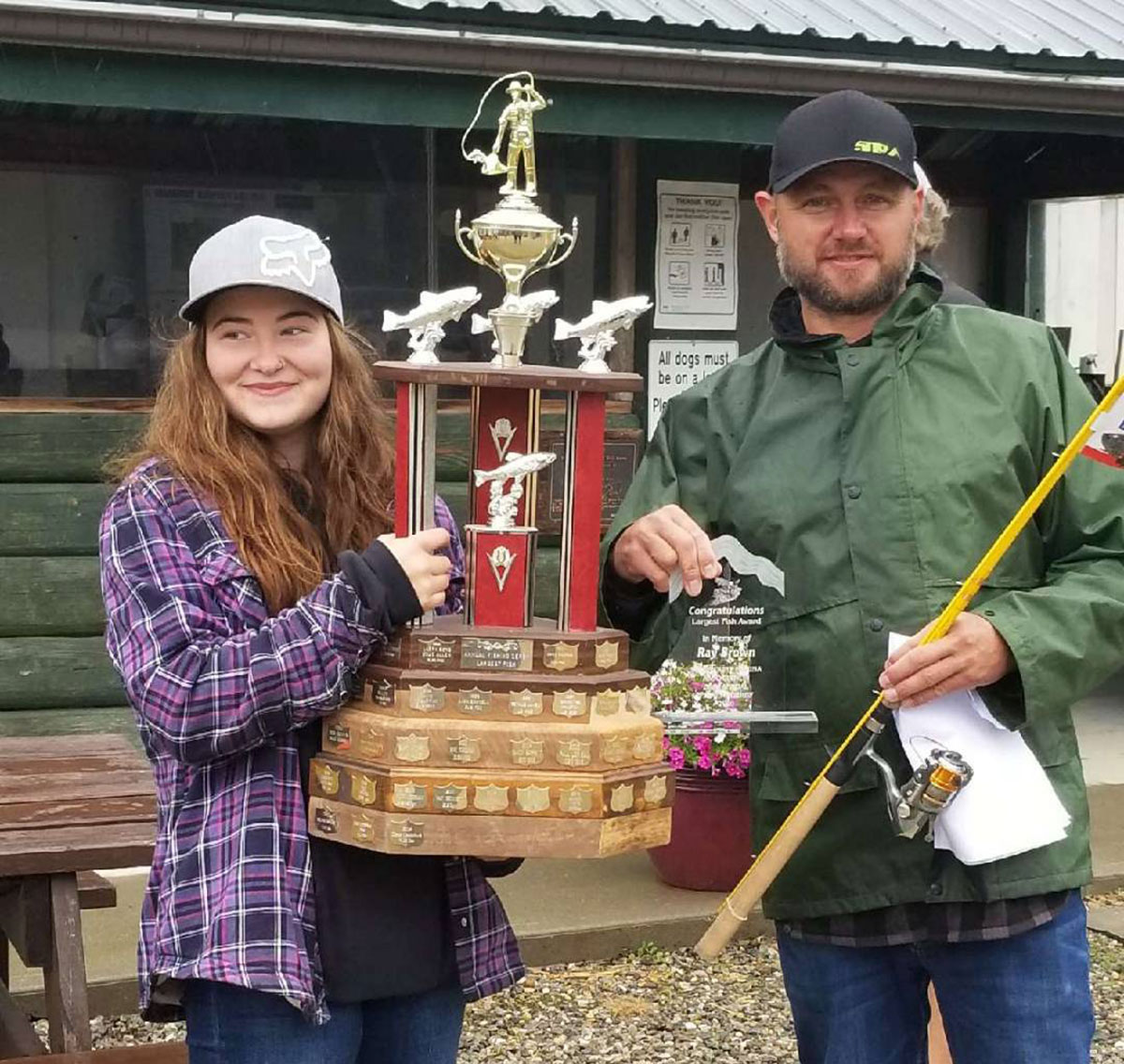 The 39th Annual Family Fishing Derby was held at the Kinbasket Lake Marina September 5 and 6th. Maddisyn Smith won a bevy of prizes including the 13-15 year old category for Largest Rainbow at 4.91lbs, the Largest Kokanee .45lbs, and Grand Aggregate 13.38lbs.
Aaron Dyck won in the coarse fish category with a fish weighing 1.88lbs.
Youngest Fisher Boy went to Shane Lewis 3 years old with a Kokanee weighing .38lbs.
Youngest Fishing Girl went to Myla Ryder 16 months with a Rainbow Trout weighing .96lbs.
In the 6 years and under category Nora Fox won for Largest Rainbow at 2.25lbs.
Largest Kokanee went to Shane Lewis at .38lbs.
Grand Aggregate went to Nora Fox 2.25lbs.
7 to 12 years old category winners are Mica Pelletier Largest Rainbow 2.85lbs.
Largest Kokanee Jaycee Towers .32lbs.
Grand Aggregate Mica Pelletier 8.52lbs.
Ladies Largest Rainbow went to Courtney Lewis 1.84lbs.
Grand Aggregate Erika Dewey 5.84lbs.
Men's Largest Rainbow Tad Dennis 3.77lbs.
Largest Kokanee was a Tie between Keven Baggett and Fitz Plamondon .54lbs.
Grand Aggregate is Ron Hunchuk 5.00lbs.
Hidden weight was won by Erica Dewey with a fish weighing 1.78lbs.
Overall winners were Largest Rainbow Maddisyn Smith 4.91lbs.
Largest Kokanee Keven Baggett and Fitz Plamondon at .54lbs.
Grand Aggregate Maddisyn Smith 13.38lbs.
Congratulations to all the winners.
See more photos here:
[rl_gallery id="45111″]