Jasper's Jimmy Gillese and his crew at Stellar Descents staked out a little whitewater history July 8 when they made the first ever commercial rafting trip on the Doré River near McBride, B.C. 
While local rivers were at full volume last month, lower flows of visitors meant Gillese was able to get his river guides trained up on the new run. The "pure class four" river features eight kilometres of sustained rapids, massive hits and has upped the ante in terms of whitewater rafting in the Jasper area.
"On this river there's no passengers," Gillese said, a day before making the historic run. "It's a big team effort that everyone has to commit to."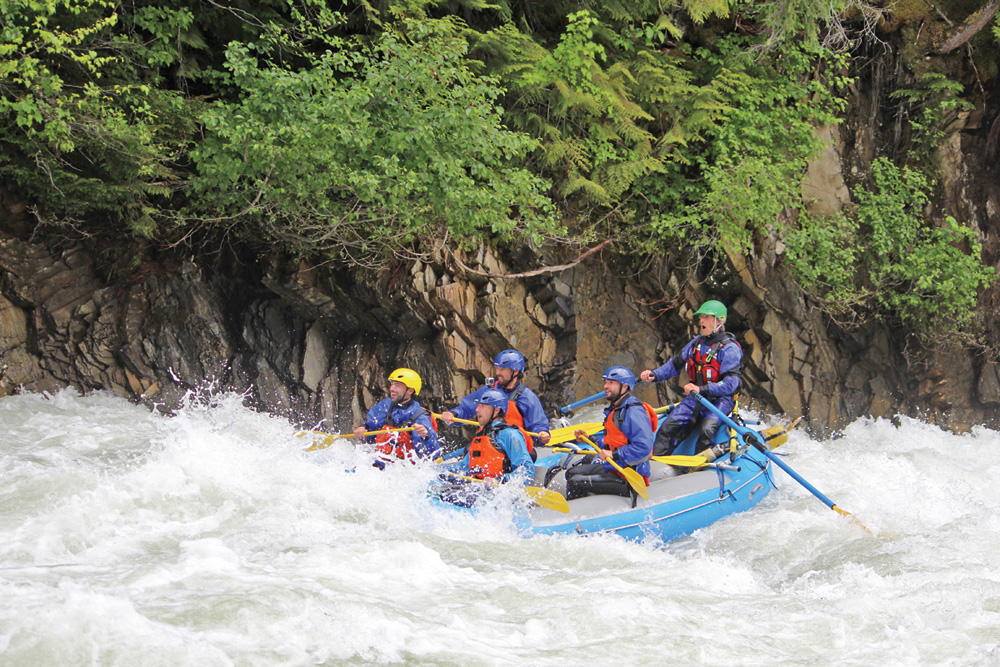 Gillese first checked out the Doré himself two summers ago, but it was nearly two decades earlier that the permit to raft it was obtained by the former owner of Stellar Descents.
The lapse between trips is a testament to the challenge the river serves up, Gillese says, but it also speaks to the experience his 2020 guides have under their utility belts.
"You need a great team for a grade four run," he said.
The Doré's advanced classification means operators also need two safety crafts—a scouting kayak as well as another raft. The river is located in the shadow of B.C.'s Bell Mountain, which Gillese said is beautiful "if you have time to look up."
COVID-19 nearly sunk the rafting industry in Jasper. The timing couldn't have been worse as far as trying to hire staff, plus typical risk mitigation measures such as mask wearing made for a lot of
uncertainty when it came to getting the green light to operate.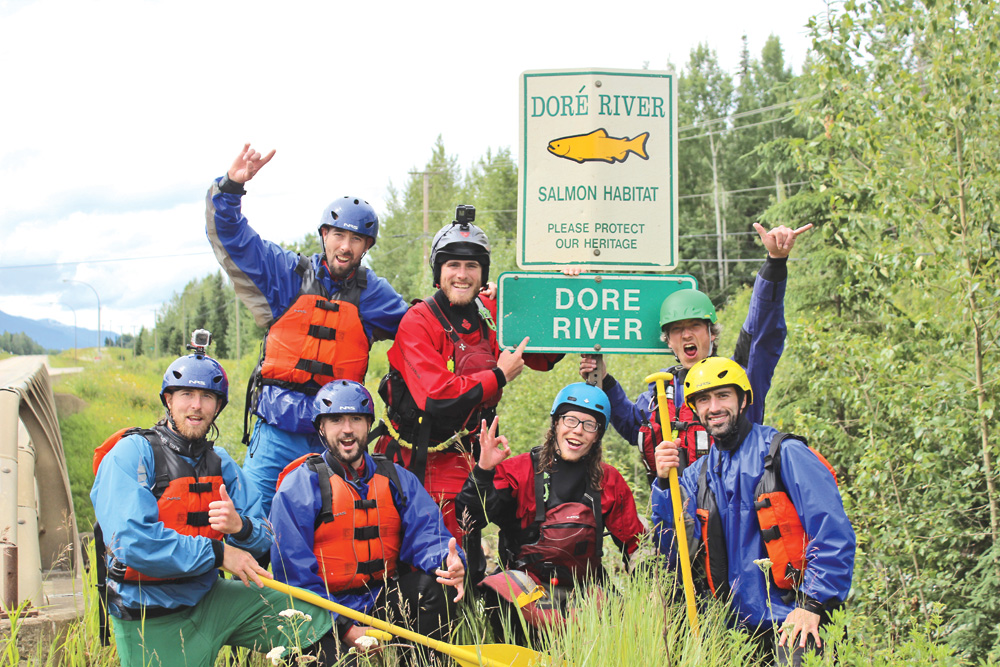 Stellar has been accepting bookings since June 6, but Gillese is putting four people on a raft, rather than eight, and screening customers before they climb onboard.
"We considered not opening at all but I want to employ these guys. We thought if every company in Canada said 'we're not going to be open' that wouldn't work," Gillese said.
So they'll run at half capacity and take the hit—but they'll also take all the hits.
"I haven't been this stoked for training in a long time," he said.