By Andrea Arnold
---
For those who travel the road between McBride and Prince George, the lack of available food en route has been an issue since the Dome Diner closed its doors many years ago. But earlier this spring, "Joe Boo's Food Truck" took up residence in the parking lot parallel to the highway.
Owner and operator "Joe" (he didn't want his real name used) had visited the valley in previous years and when the opportunity to purchase a farm in Dome Creek presented itself, he and partner Lorna jumped at the chance. He knows that many farms need another source of income, so he decided to fall back on kitchen skills he learned while working in the film industry. Mostly he drove the craft services trailers to remote locations, but he also got to work in the kitchens with chefs.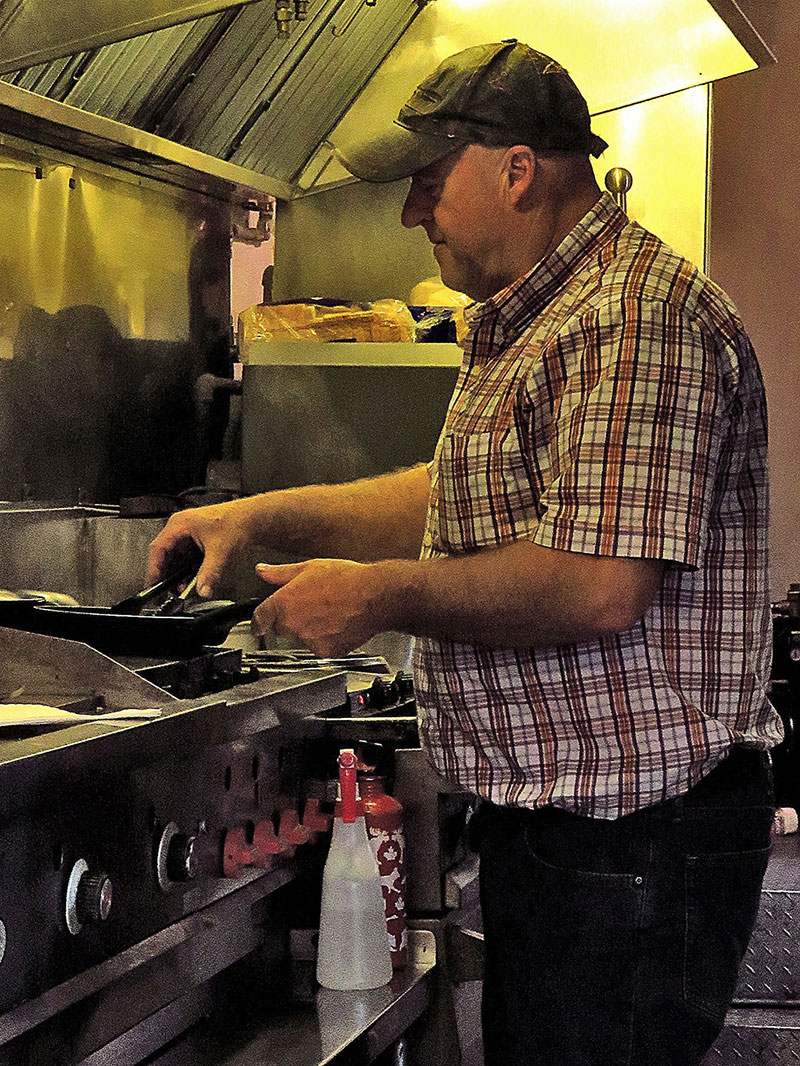 He takes pride in serving affordable food that tastes good.
"We price for families and people on fixed income," he said. "We only offer food that we know we can cook well, and use ingredients that allow us to keep our costs down."
They have a small selection of items for all ages, keeping things manageable for a very small staff.
He and Lorna have been running the truck alone so far. They hope to hire someone to help run things both in the truck as well as the campsite that surrounds the truck. Currently, the truck is open for food service from 5:30am-10:30pm, and they plan to alter those hours to 7-7 once winter comes. This commitment, without outside help, has kept the pair from their farm, but so far, they haven't felt too much pressure as making hay hasn't been possible yet with all the rain. But, it will need to happen, and they have set up an RV for a new hire to live in on-site.
They say they have enjoyed meeting the people who stop in. Many people stop the first time to see what they are all about, and keep coming back because of the food and service, they say. Truckers often stop in for food or just for coffee, and Joe greets many by name, and some sit and have coffee with him. He says they keep quite busy most days.
At this time, the truck is advertised by sandwich board type signs set up along the highway. Joe is aware that these will be covered in snow during the winter months, and is working to get some more visible signage that will suit all seasons.
"We hope to run ongoing, year round," said Joe. "For years to come."