By Fran Yanor / Legislative Reporter
---
Despite the uncertainty of COVID-19, parents of Kindergarten to Grade 7 students should prepare for a full-time return to school in September, says B.C.'s Education Minister.
"I know that people are eager for details," said Rob Fleming at a July 8 press conference. "My advice to parents… if they have a K-to-7 kid in particular, is to plan a return to school."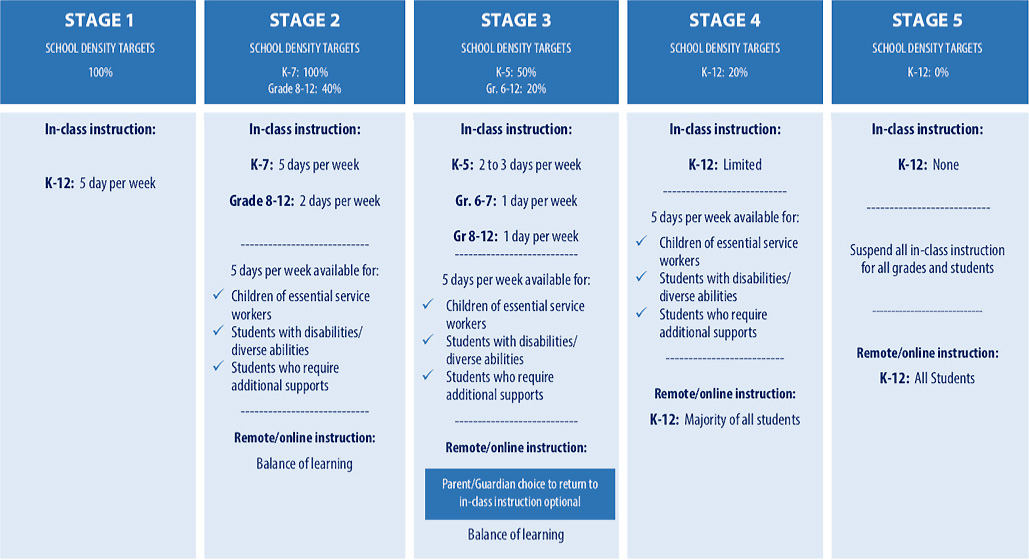 That's promising news for Valemount Elementary School student Hailey Addis, who isn't a fan of remote learning. Hailey was one of the 35.5 per cent of Prince George District students who attended part-time, in-school instruction last month.
"I was really happy," the Grade 6 student said of the June return. "I like my teachers and my friends. There was at least one or two people in each class that I was friends with."
Her mom Christine is also supportive of a full return in the fall.
"I feel like if they don't go back to school as soon as possible full-time, kids are going to get left behind," Christine said.
If COVID-19 cases remain low, the province will remain a safe jurisdiction, Fleming said.
"We'll be able to build on what we were able to accomplish in June to have a strong, full, restart for as many kids as possible."
The Ministry has appointed a steering committee of teachers, support staff unions, principals, vice principals, parent representatives, superintendents, trustees and others to review learning experiences from the spring and determine how to move forward in September.
"The goal is to have as many kids back in school as is safe to do so," said Fleming.
School system professionals are best suited to figuring out the path forward, said Fleming, who will update the public in a few weeks on their findings.
The committee is considering various scenarios based on the public health situation and the Ministry of Education's staged Restart Plan.
"We can't just have one plan because we don't know what the trajectory of the virus is going to be," said Fleming. "So we have several plans that are being developed."
Local student Hailey described remote learning as 'hard' and said socializing via the internet, "is not the same."
Prior to June, Hailey had near daily interactions with her teachers, including one hour, twice a week in school. Then last month, she attended school three full days a week to get extra assistance.
Even so, Christine worries about a widening learning gap. "If Hailey misses too much, she's going to get further and further behind," Christine said, "And it's going to take longer and longer to catch up."
Fleming said education experts are also concerned about the gap.
"Learning loss is a perennial problem under normal times," the Minister said. "But under the pandemic, we want to closely monitor that."
Educators have done a great job with a situation that was thrust upon them, Christine said, but she wonders how well her children will manage if the hybrid model continues. Her son Rian starts Grade 10 in September.
"Teachers know things that we don't. They know how to break things down and teach them," she said. "I am not capable of teaching them what they need to know. It's been a long time since I was in math class in high school."
Under BC's four-stage economic Restart Plan, the province is currently in Stage 3. According to that document, if COVID-19 case rates remain low, students in K to Grade 12 are expected to return to full-time, in-school instruction in September, with post-secondary programs offering a mix of online and in-class instruction.
"They should really go back to school full time," Christine said. "And if you don't want to send your kid, then that's your choice."
For Hailey, the return to school in June was bittersweet. "You haven't seen your friends in a really long time and you finally get to see them," she said, "and all sudden you can't see them anymore because it's summer."
One highlight of her spring was when stay-at-home orders finally eased and she saw a friend in person. The girls sat outside and talked. "We were a rake and three sticks apart," she said.
While she adapted to hand-washing and distancing protocols at school, there were moments of struggle, she said. "My Grade 6 teacher just retired and I wasn't able to give her a hug and I cried."
Still, looking ahead, Hailey is hopeful.
"I want everything back to normal," she said, even if she doesn't quite believe it will happen. "I want to be able to hug my friends and be less than six feet apart."
Fran Yanor / Local Journalism Initiative / The Rocky Mountain Goat / [email protected]