By Fran Yanor, Local Journalism Initiative
---
About 40 per cent of students returned to school for in-class instruction in Prince George District last week, and one Valemount parent is happy her son is among them.
"Absolutely zero regrets in sending him," Janine Jensen said after her son Austin's first week back.
"For my son, the best thing is having, even if it's one day a week, some accountability to his teachers," said Jensen, who also has a four-year-old and a toddler. "And to be able to see his friends and for the social aspect of that."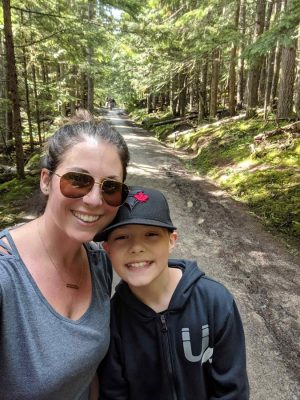 Offering parents and students the option of returning to part-time in-class instruction was the right thing to do, said School District Superintendent Anita Richardson. "We know that having them back in school is better than not being back in school, that it's better for the economy, it's better for the children, and better for the families."
"I think that June – a partial return, a gradual reintroduction of in-class instruction – sets us up really nicely for September," said Education Minister Rob Fleming. Having a partial return of in-school classes will allow teachers, staff and administrators to see what works and what doesn't and work for school in the fall, he said during a teleconference last week.
"I have confidence in our school, the school board, and the province in making the decisions to let the kids come back to school and the teachers instruct in the classroom," said Jensen. "I'm positive they wouldn't even put it out there if it wasn't something that they felt was safe."
"We know that children are less likely to get infected with COVID-19," said Dr. Bonnie Henry, Chief Provincial Health Officer for B.C. Of the 2,632 people who have tested positive for COVID-19 in B.C, only 87 were of elementary or high school age. Even if children had the same risk as adults of acquiring the illness "opening schools will have a minimal impact on transmission in our province," provided public health measures are continued, she said.
"We'll be following what's happening in schools over the next couple of weeks," said Henry, including watching for transmission patterns in the community.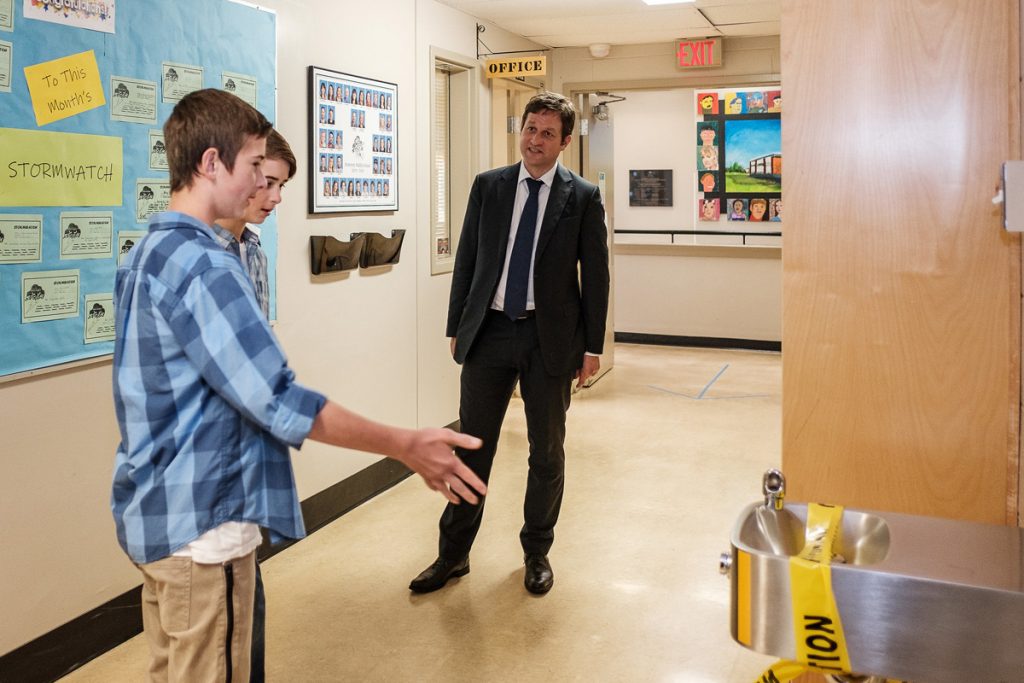 No one knows how long the combination of remote and in-class learning will remain in place.
"It's likely that we will have to have a hybrid system again (in September)," said Fleming. "Until we have a vaccine." According to public health officials, vaccine development may take upwards of 18 months to two years.
On June 1, students returned to altered school environments which included social distancing, hand-washing and high-surface cleaning protocols.
"(Austin) understands there's no physical contact and that's okay, that works for him at his age," said Jensen. "It's a simple guideline for him to live by at school, keeping some distance between him and other class members and teachers."
In SD57, Kindergarten to grade five students will attend in-class instruction two days a week, grades six to 12 will go once a week, with all students continuing online instruction.
Meanwhile, Fleming and Richardson both expect attendance to swell as parents get used to the idea of a part-time return.
Jensen says she understands why some parents are struggling against sending their children to school this June, "It's wherever their comfort level lies." But for her and her husband, sending their son to school was a 'no brainer.'
"I think it's important for them to have that face-to-face learning," she said.
On-site instruction for Austin at Valemount Elementary School will take place every Friday. "I wish he could go for two days a week," said Jensen. "But even one day a week for this month will have value."
For those parents who are stressed about their children lagging academically after two and-a-half months of remote learning, Richardson said, try not to worry. Teachers are used to the 'refresh and regain,' she said, which occurs every September as they help students make up for learning lost in the so-called 'summer slide.'
"I feel like we have to ease up on ourselves a little bit about being afraid that our kids are falling behind," said Richardson, whose two teenagers started in-school classes last week. "This is a global phenomenon. Children across the planet are experiencing that same sort of gap."
For Austin, who described his experience at school as 'a normal day,' instruction took place in a class of five students, and was highlighted by a reunion with one of his best friends.
They hadn't seen each other in person in months, said Jensen. "He came home happy he went."