By Andrea Arnold
---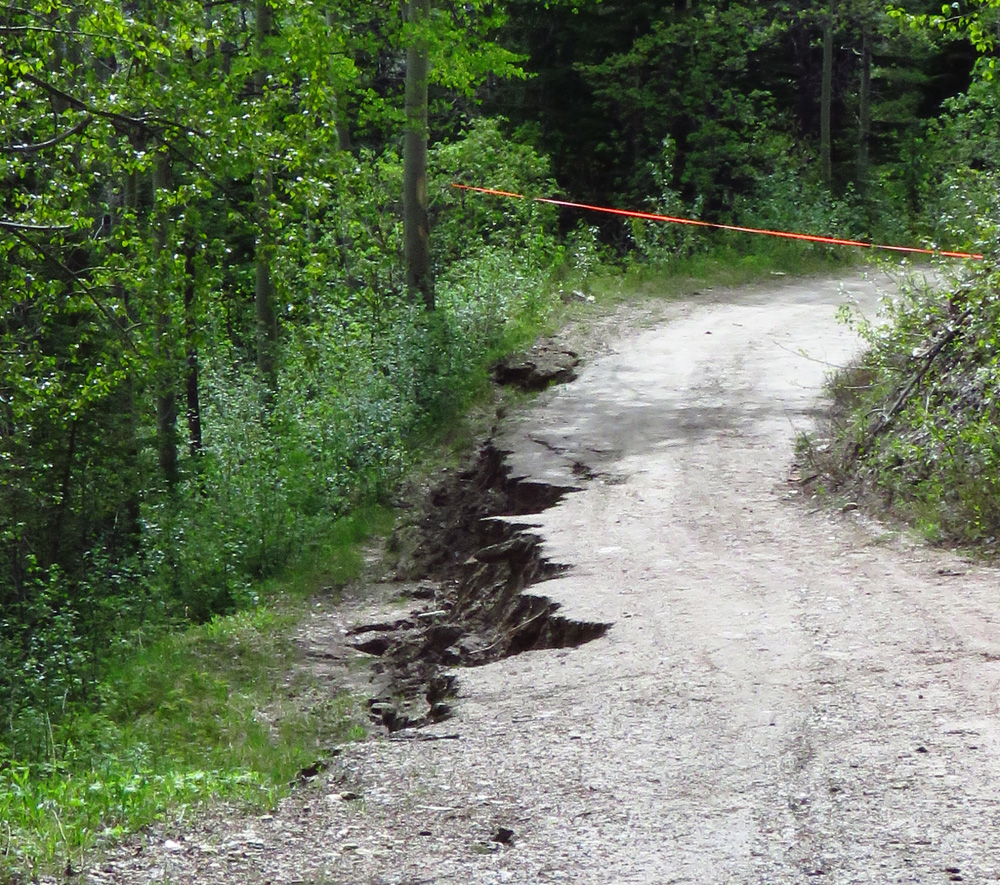 The heavy snowpack in the mountains and the slow runoff this spring has caused many failures and slides on mountain roads around McBride. One of the most popular roads affected is the Forest Service Road up to the Teare Mountain Lookout. The road at approximately 5.5km, just below the popular lookout spot, has sloughed down the bank.
District Recreation Officer Sandy MacKenzie said this specific failure was reported even before the snow was off the road. "This road is a high priority," said MacKenzie. "It is a high-use recreational road."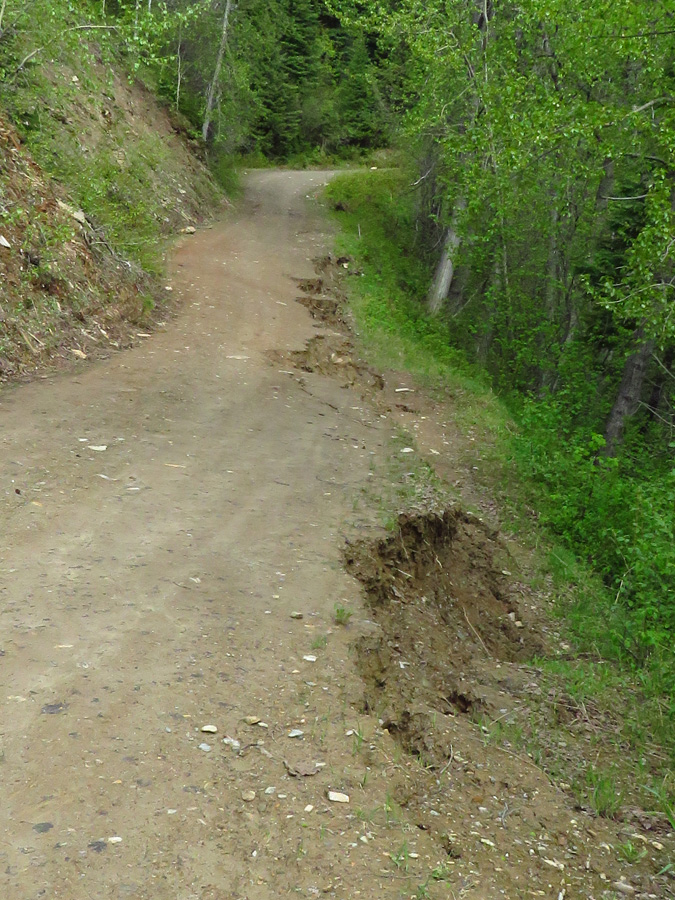 "Water runoff has undermined the road, causing the failure," said MacKenzie. "It will be a major repair job."
The Ministry of Forests, Lands, Natural Resources Operations and Rural Development, FLNRORD, sent members of their Engineering Department out to do an initial assessment. While assessing the obvious issue, FLNRORD is also looking at a larger area around the Lookout. There is a possibility that while trucks are hauling in material, and other machines are onsite to rebuild the section of missing road, other road improvements may get completed.
There is no vehicle access past the barricaded section of road. MacKenzie implores members of the public to please heed the signs. "Driving on what is left of the road is very dangerous," he said. "At this time, there is no way of knowing how stable the remaining section is, and the weight of a vehicle might cause more to fall." This goes for all signage and barricades. "They are there for your safety," he continued.
At this point, foot or bike traffic can cautiously make their way the short distance to the Lookout. "If people decide to walk, please ensure you walk on the non affected side of the road," said MacKenzie. "Do not walk close to the fault line or climb down onto the area that has already fallen. Again, we do not know how secure those pieces are and there is a risk that more slippage occurs."
The exact extent of repairs needed are not known at this time, so there is no timeline available as the planning process continues. "We understand the importance of the road to the community and tourism," said MacKenzie.
"This importance has been communicated to all involved in the process."