Story and photos provided by the McKirdy family
---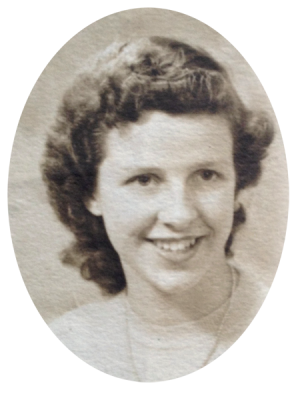 On April 9th Doris Marie McKirdy (née Lebans) passed away peacefully with her daughter Laurel McKirdy at her side in the McBride Hospital.
Doris was born on September 17, 1927 in High Prairie AB to Nathaniel (Slim) and Catherine Arabelle Lebans. She was the fifth of seven children, arriving as the Great Depression dawned on the horizon. Scarce food and economic hardship were a part of life and ingrained on her a characteristic resourcefulness and work ethic.
She first came to Valemount in the mid 1940s to work as "flunky," an assistant cook, to her sister Margeret at her father's lumber camp up Swift Creek. She attended nursing school that fall.
That summer, Doris met James Fulton McKirdy. He drove truck and hauled for the camp, and often arrived late for meals. After eating, he would stay and chat with Doris about values and dreams of the future. She recalled his proposal in her writings in The Yellowhead Pass and Its People: "would a girl like you marry a man like me?"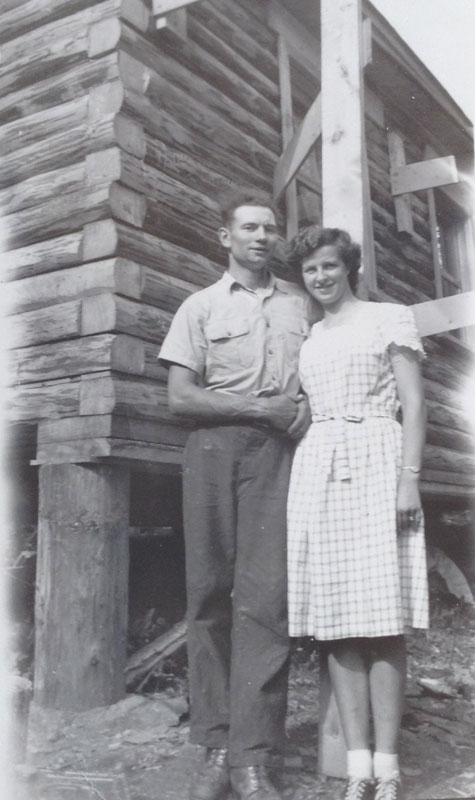 She left Vancouver with her sister Margeret, who married Jim's brother Angus McKirdy. The two sisters embraced the life of homesteading housewives with stars in their eyes. The couples settled near the base of what would later be called McKirdy Mountain, Jim and Doris on the old MacDonald farm, and Margeret and Angus on the adjacent property. The homes were simple cabins miles from town, town being basic and remote in its own way.
The two families grew up together, depending on each other for daily survival. Doris and Margeret honed their knowledge of gardening, raising animals, and gathering from the wild.
Farming was not easy. There was always work to do: milking cows, churning butter, spinning wool, sewing clothes, butchering, cooking for the haying crews, planting and tending the garden, preserving the harvest. The two city girls became experts in country survival and thrived in this backcountry land, planting flower gardens that could startle the unsuspecting visitor with beauty.
Doris' faith was an important part of her life. She and Jim were devoted Catholics, and invested daily in prayer and acts of service. They backed their optimism and hope with capability, building a home founded on strong principles.
Despite having quit nursing school, Doris had an astute intuition when it came to health and caring for others. She nursed her babies despite receiving criticism from doctors. She valued whole grains when white flour was all the rage. She diagnosed her youngest son with gluten intolerance before Celiacs disease was commonly known about.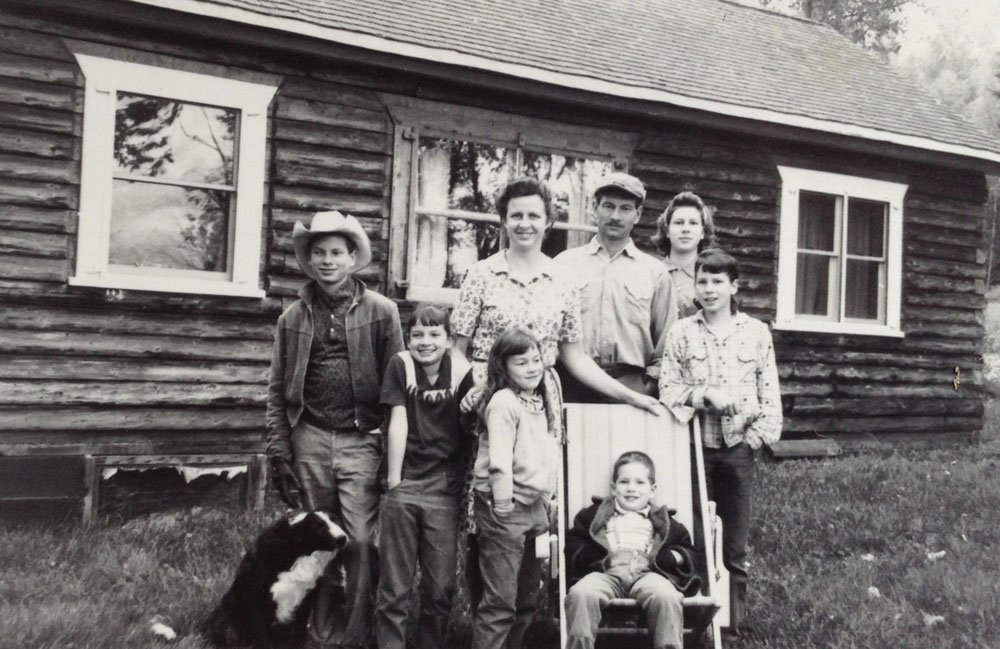 Doris' love and ability to care for others kept their home busling with visitors. Some came for a good meal and company, some for a temporary roof and bed, and some stayed as permanent voluntary members of the family. Doris' door was always open. Jim and Doris unofficially became foster parents: kids showed up on their doorsteps, older children packing siblings on their hips, needing a place to stay for a few nights. Sometimes there were up to 15 people receiving room, board, mothering, and a healthy dose of structure.
As the kids, both biological and acquired, grew older and moved out, Doris continued providing exceptional meals and hospitality with McKirdy Creek Bed and Breakfast. Her home was always full of energetic youth, as grandchildren and their friends came for employment. Doris taught them to properly make beds and set tables, how to cook, clean, and tend gardens. She was an expert at finding jobs appropriate for each child, providing tasks where they could learn, excel and also enjoy.
Huge Sunday brunches and holiday meals were hosted at the homestead. On particularly large gatherings Jim was known to place an extra supporting beam in the basement, under the original cabin kitchen floor!
Music was a big part of family life, and many gatherings would involve Jim pulling out the fiddle or mouth organ and Ann, Gordon and Catherine on the banjo, accordion and piano.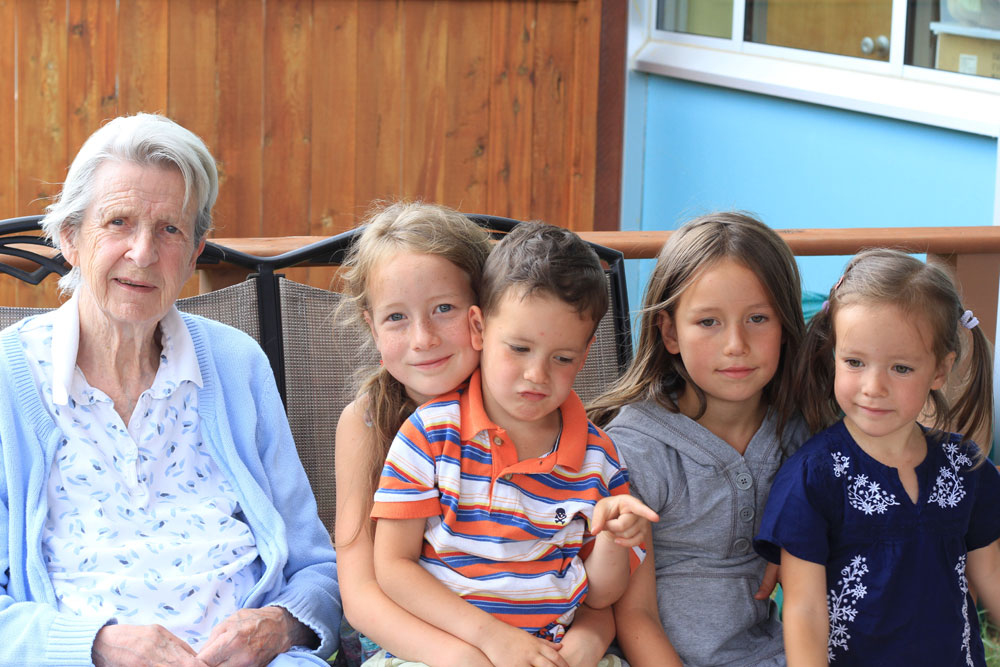 Children would play along on the tambourine, whale bones or spoons. While Doris did not play an instrument, she did dance. Even at the age of 70 she would occasionally step out and dance the Highland Fling. As dementia became a struggle in the last ten years of her life, music remained her strongest connection to family and comfort.
"We would like to extend a heartfelt thanks to those who helped with her care," says her daughter Ann McKirdy-Carson. "Thank you to the McBride Hospital staff that facilitated our time with her, especially during the last days."
Doris is predeceased by her husband James Fulton McKirdy in 2014, and son Nathaniel in 1995. She is survived by a legacy of loved ones. Memories of her continue to bloom in the hearts of her family and friends, just as her flower garden continues to bloom with the coming spring.
Due to physical distancing requirements of the Covid-19 outbreak, an online memorial will take place instead of a large gathering. Those who would like to share stories, photos and access the memorial should email Naomi Huzovicova at [email protected].