By Andru McCracken
---
A Dunster entrepreneur is starting up two ventures in the face of COVID-19. Yann Assemat is planning a U-harvest vegetable program and has also launched a sourdough bread bakery with the help of the Roth family. Both ventures are being done under his business called Roots 'n Thyme.
"We chose the name last year but right now it's like 'Boom… it's time to plant roots for a healthier environment.'"
Assemat will be delivering sourdough bread to Valemount, McBride and Dunster and his U-harvest program hopes to serve folks from as far as Jasper. The U-harvest has 10 memberships available its first year and members will harvest veggies twice in August and twice in September. Assemat has a plan to stagger pickers that will comply with COVID restrictions.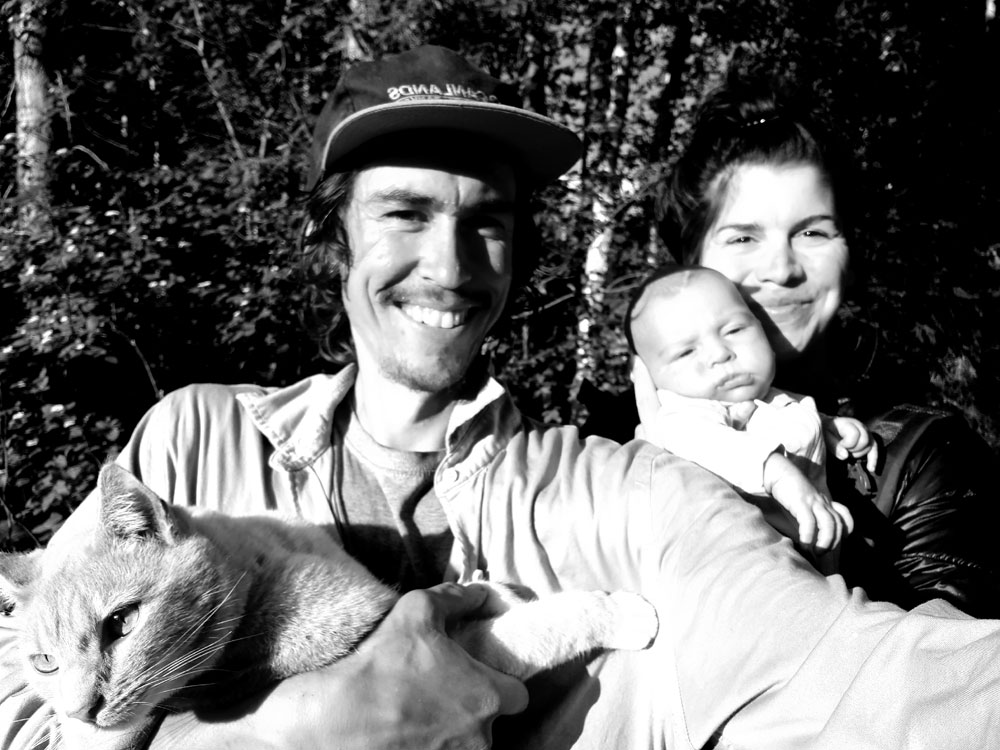 He isn't worried that people will be inspired and gain the knowledge to grow their own veggies: in fact, that's his goal.
"It's not just getting vegetables. It's a way to reconnect to the soil and the ground, a way of feeling empowered to grow a garden yourself in a year or two," he said. "For me that is my mission. If we can make a living, living simply, and empower other people to grow food locally."
He said he's testing the demand for his garden produce in the Robson Valley, and is interested to see if some folks might even drive from Jasper to participate.
"I can see more and more people realizing that growing your own food is fun and super connecting and simple. It connects you to nature and yourself. There's more to it than eating," he said.
Assemat said that practicing social isolation is like going on a spiritual journey.
"What makes us human? what is important?"
He finds he is talking to his family and friends more than ever.
"People are reaching out more," he said. "It's a worldwide spiritual journey."
Assemat hails from France, he was just visiting his family there and returned in late February.
"The day we left France they had their first COVID victim," he said.
Since then France has suffered more than 23,000 deaths and a strict lockdown aimed at stopping the spread of the disease.
"Now I hear about how everybody stays home and is locked, you need a paper (permit) to go grocery shopping. My parents and brother live 20 minutes a way; I'm on the other side of the planet (and) the way they are connecting to their two sons is the same way."
Assemat said that the timing of the outbreak was lucky.
"We are extremely lucky this is happening right at the beginning of spring," he said. "This is a perfect time to react and act accordingly. We have this chance, let's take it."
To learn more check out his website: Rootsnthyme.com
With support from the Facebook journalism project.