By Andru McCracken
---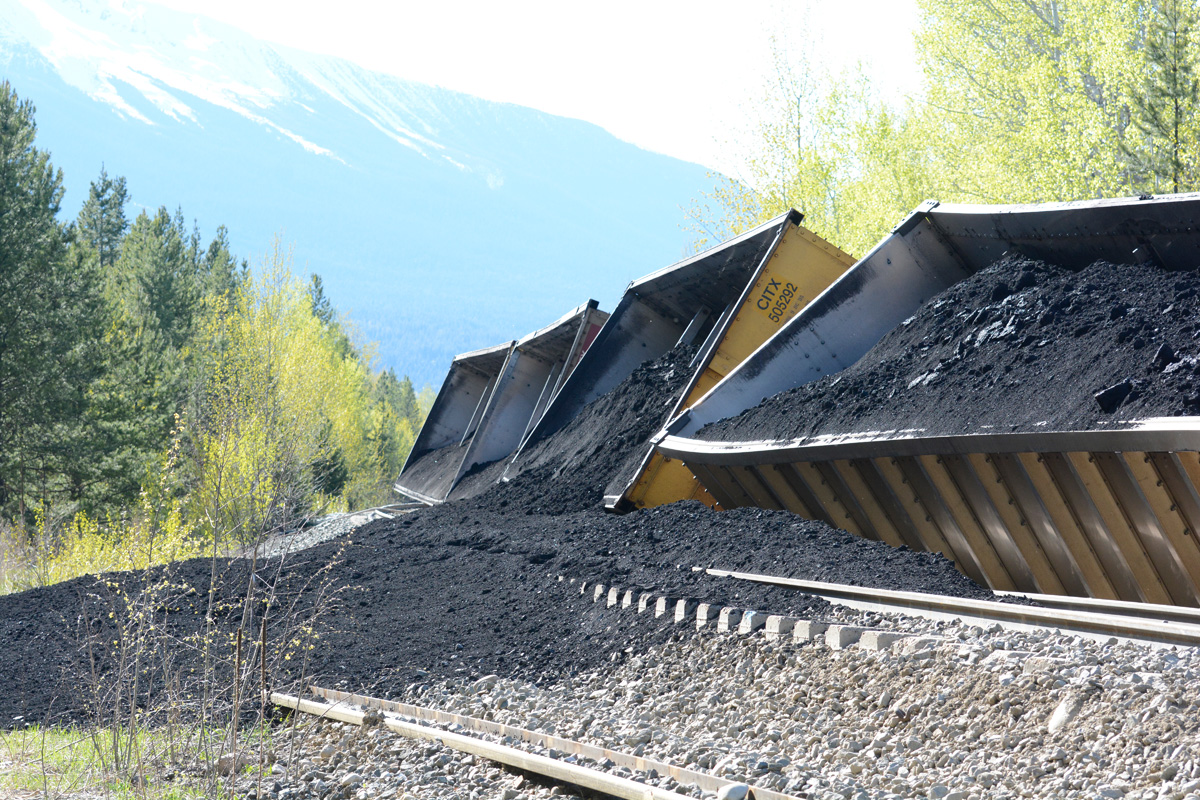 Tete Jaune resident Neil Mumby noticed smoke rising near the Lakes District Maintenance yard in Tete Jaune at about 3:15 pm on Monday, May 11 and when he investigated he found rail cars carrying coal had jumped the tracks and some coal had spilled out.
CN confirmed the incident.
"There is no danger to public safety as there are no fires, injuries, or dangerous goods involved at this time," said Jonathan Abecassis, spokesperson for the rail line.
"Preliminary information indicates that approximately 16 cars containing coal derailed in various positions."
Abecassis said the incident is under investigation.