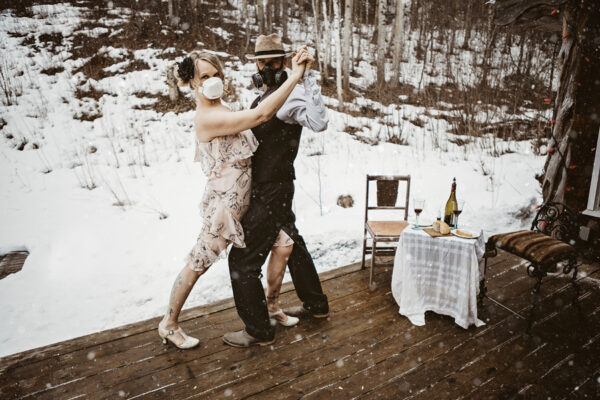 Local photographer Kat McNaughton of Kat's Studio Co decided to document this strange time of social distancing and do something to cheer people up. For this docuseries she titled Solidarity in Isolation: Through the Lens, she invited people to meet her on their driveways for a photo – to show how they are passing the time, their interpretation of being in "quarantine/isolation" or do a family photo, in theme or costume. "Photography is an important tool to bring people together even though we are apart; to share a story, a moment, an experience," McNaughton said. "There is a lot of conversation around feeling alone and isolated and using photography in this way shows people we are not alone." Another reason for the photo series is fundamental to photography: to freeze time and create a memory. "I think it's important to capture this time in our history so that we can look back and reflect on it." She used a long lens and followed social distancing rules – usually people stayed on their porch and she remained on the street. The Rocky Mountain Goat has published a selection of McNaughton's photos. To see all photos as well as a video, check out Kat's Studio Co.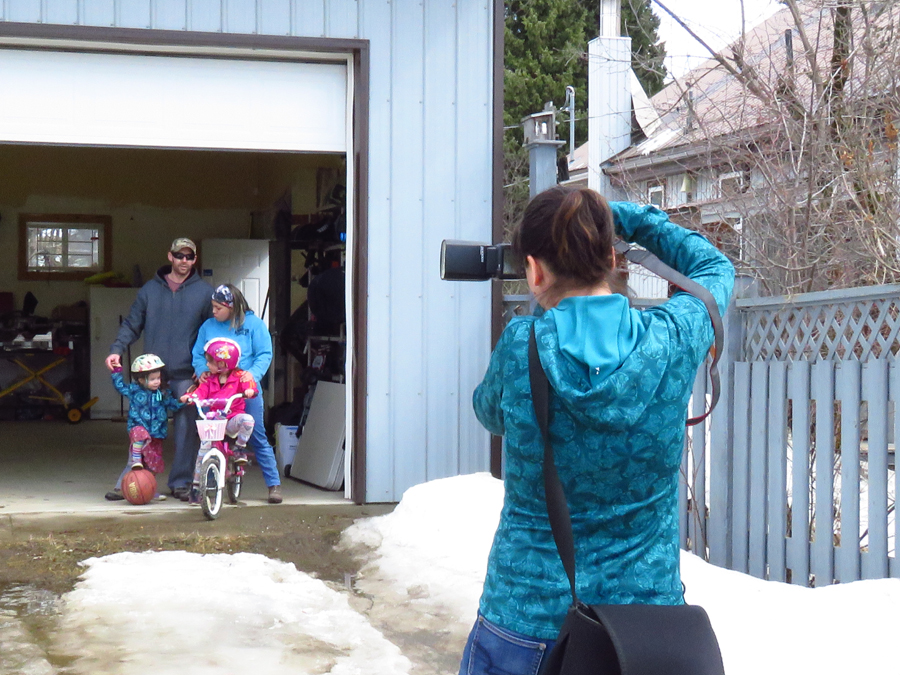 Left to right
[rl_gallery id="42140″]
Ann and Gary Schwartz enjoying their coffees
Bayley, Archer, Arkel Van Bergen doing daily chores (the chickens did not get the social distancing memo).
Robert Johnson in his shop
McBride & District Hospital staff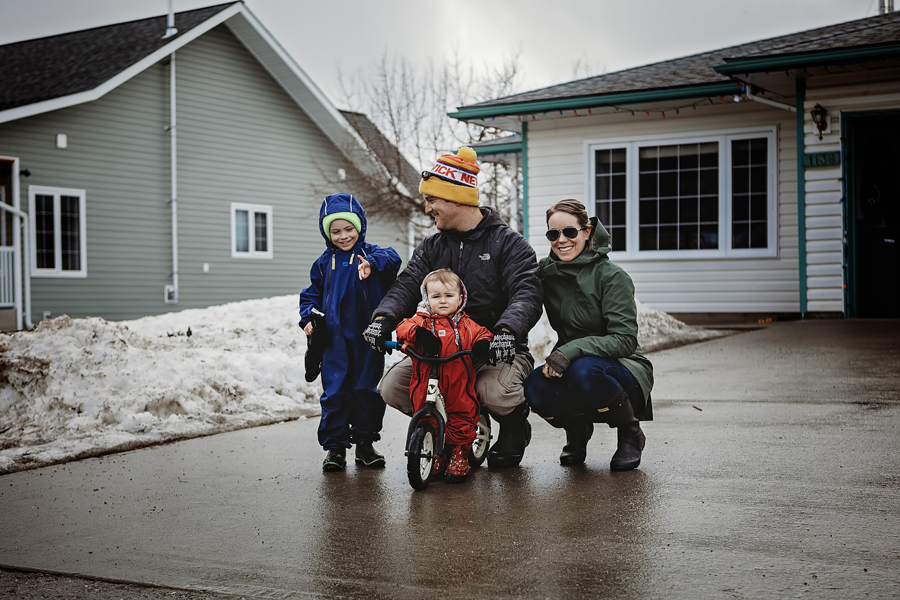 Left to right
[rl_gallery id="42141″]
Cosy at home: Chelsie, Madi, Jane, and Kyle Stubbs
Feeding the geese: Morgan Fry, Lynsie Shalla
Morgan Green, Alex, Forrest, Meadow Wilde, and Barbara Brayshaw
Beth and Al Frederick were missing their friends Carol and Rick so they came up with the next best thing. Stand-in Carol got wine and Rick got beer.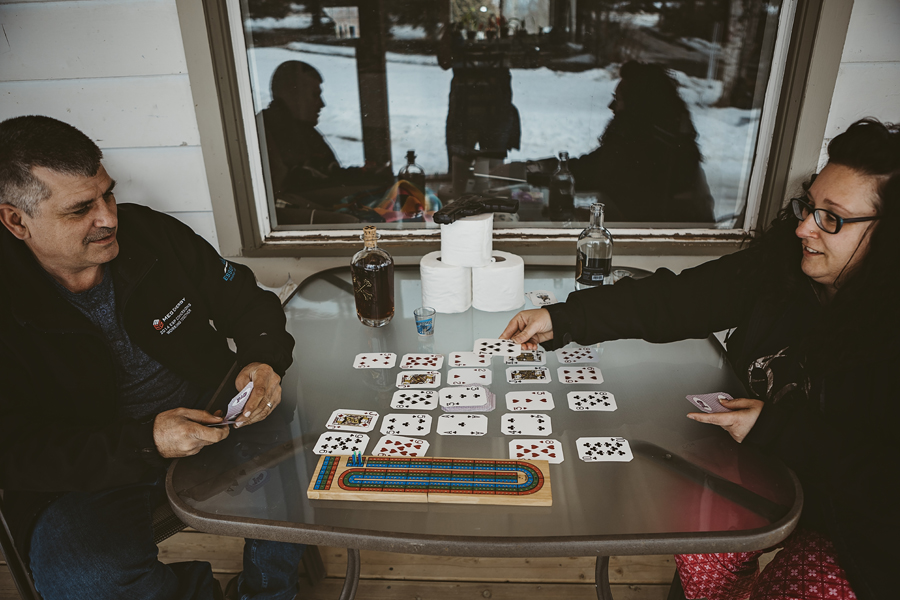 Left to right
[rl_gallery id="42142″]
McBride AG Foods staff are working hard and taking extra precautions.
Kim, Kerry, and Ken McNaughton have had an annual and long-standing tradition of hosting a Hawaiian-themed party every March, an attempt to deal with long winters and cabin fever. This year they had to party without their friends and neighbours.
Melanie Guttner tends to a young one during calving season.
Shara Gustafson, Seth and Saeda Macdonald have an old-fashioned tea party: with top hats, corsets and dominoes.