By Goat Staff
---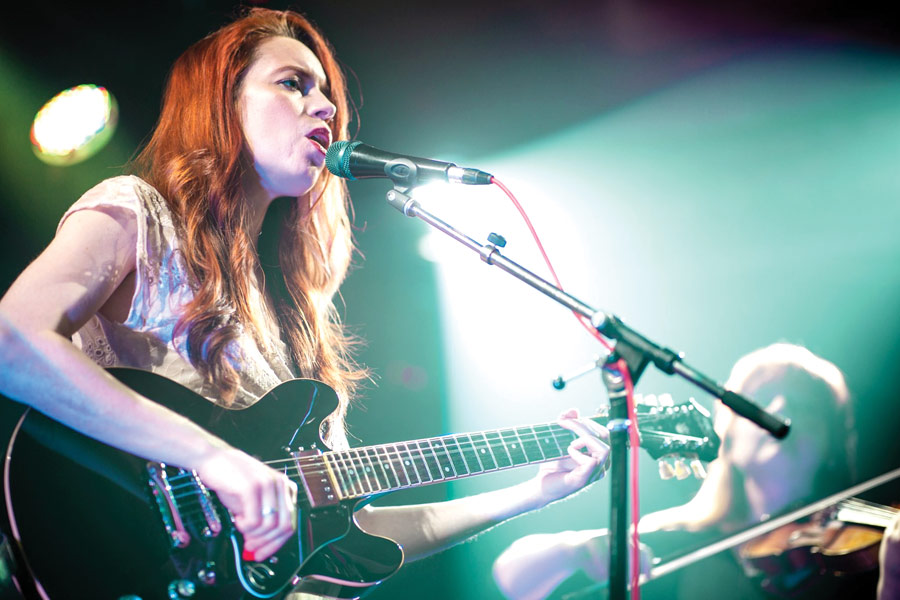 Valemount is in for a genre-defying evening of original, female-fronted tunes Monday, March 16th. The Valemount Legion will be hosting Rymestone (Sask), 0Stella (Edmonton/Dublin) and the Robson Valley's own Cat Crowley.
The acts include a "Dublin-born fiddle-playing indie chick" to kick off St. Patrick's Day celebrations a day early.
"The fact that Rymestone is playing Valemount at all is a testament to the Robson Valleys' reputation as a creative, counter-cultural spot on the map and in no small part thanks to the Robson Valley Music Festival," says Roisin Seifert, a friend of the bands. The lead singer of Rymestone is an Irish Jasperite and will complement the Dublin-born 0Stella. "Basically, this show is brought to you by festival mud, long-distance queer romance, Irish folks collaborating for the craic, the ghost of the 90s and local songstress Cat Crowley," Seifert says.
This is all part of the magic of Canada's sprawling DIY music scene. Come down to the show and be part of the magic. Doors are $15 at 7. Kids are welcome until 9 pm.
That's not the only St. Patrick's Celebration this year. The Drunken Irish Howlers will be playing Fri. March 13th at the Elks Hall in McBride and Sat. March 14th at the Legion in Valemount. Advance tickets are $15 available at Welcome Home or the Whistle Stop Gallery in McBride or, in Valemount, at Infinity Office and Health or the Valemount Legion
Rymestone brings a bit of 'Patti Smith meets the 90s' in post-punk magic. They describe themselves as "one part forest, one part electric, one part frustration and one part love and longing."
0stella is the solo project of Edmonton's most charming music scene mastermind and all around beautifully talented Liz Pomeroy.
Cat Crowley is the local currently breathing some young life into the Valemount scene and opening this show with her own tunes.