By Fran Yanor, Local Journalism Initiative Reporter
---
"Social distancing, physical distancing, is the single best way to keep the people around you safe," Justin Trudeau said in a press conference from Rideau Cottage today. "It means avoiding groups; it means staying home as much as possible."
Health officials have asked people to keep two metres distance between each other when outside the home.
"If you choose to go against that advice," said Trudeau, "if you choose to get together with people or go to crowded places, you're not just putting yourself at risk, you're putting others at risk too."
The elderly, and people with existing health issues, are the most vulnerable to developing serious illness or dying if they become infected by COVID-19.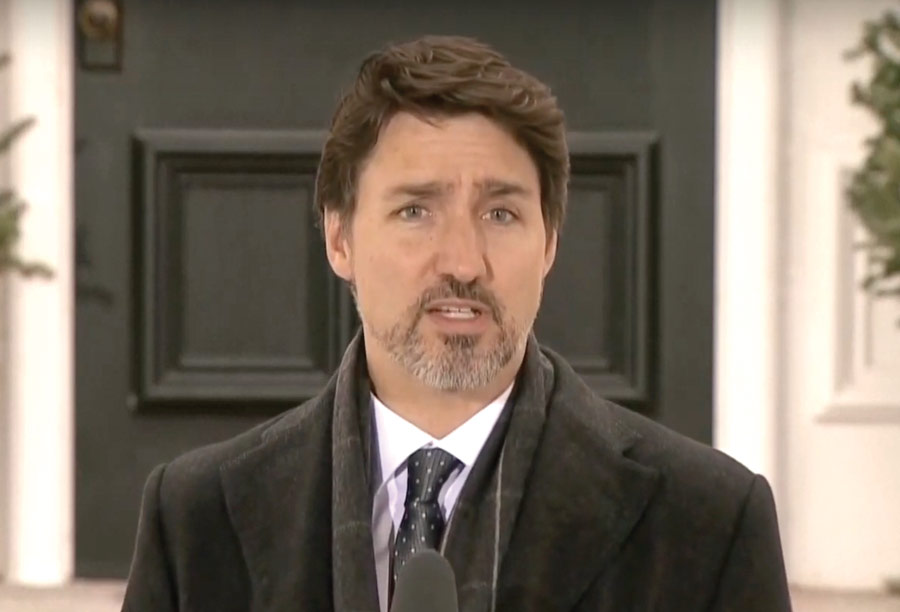 So far, 472 people in B.C. have tested positive to the virus. Most live in the Vancouver and Fraser Valley regions, but the virus has spread across the province.
"It's everywhere, every health authority," said B.C. Health Minister Adrian Dix.
So far, five people have tested positive in the North.
The virus is spread through droplets passed from one person to another when they cough or sneeze or touch a contaminated surface. Canadians and British Columbians have been advised to wash their hands regularly and maintain social distancing to prevent the transmission of the virus.
"This is what we all need to be doing and we're going to make sure this happens," said Trudeau. "Whether by educating people more on the risks, or by enforcing the rules if that's needed."
The Prime Minister said no measures are off the table if they can assist in stopping the spread of the virus.
For the next critical period, Canadians need to step up in the war against the novel coronavirus.
"Listening is your duty and staying home is your way to serve," he said.
Questions or comments, contact: [email protected]