By Goat Staff
---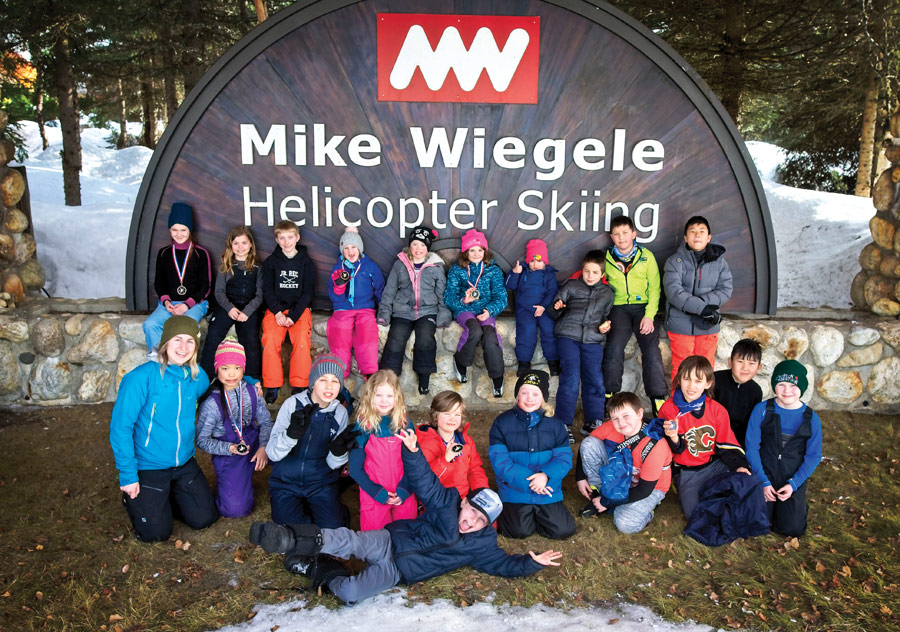 On Thursday, February 20th, 19 students from Valemount attended the annual Andy Aufschnaiter Memorial Cross Country Ski Race in Blue River.
Maymie Tegart, a teacher at Valemount Elementary School, helped organize the event when she taught in Blue River.
"I was excited when they were willing to let Valemount kids take part in the fun this year. It is one of my favorite days of the year," said Tegart. "I think it's a really special event for the North Thompson Valley."
The event is hosted by Mike Wiegele Helicopter Skiing and the Blue River School, and sponsored by the Bruderschaft Friends of Blue River Society. Andy Aufschnaiter was a founding member of the society who passed away
in 2013. The event recognizes his tireless work promoting physical fitness and youth sport.
Tegart said students from Barriere, Clearwater, Vavenby, and Blue River also attended.
All participants and parent volunteers enjoyed a free lunch and awards ceremony at Mike Wiegele's lodge. The top three girls and top three boys from each grade received medals.