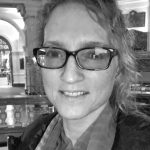 By Fran Yanor
Local Journalism Initiative Reporter
Hello from Victoria.
The legislative session opened with a clatter last week. After several days of peaceful protest and occupation of the legislative front steps by Wet'suwet'en supporters, the grounds suddenly surged with an influx of intense, well-organized crowds the morning of the Throne Speech.
Teams of protesters clogged the building entrances. They linked arms and shouted rhetoric, blocking anyone who tried to get through. "Shame! Shame!" they screamed at dining room and maintenance employees who tried to make their way to jobs that didn't pay them enough at that moment. Some Cabinet Ministers, MLAs, interns, bureaucrats and political staffers were also barred from entering. One intrepid reporter Peter Parker-crawled his way up a stone block wall to get around demonstrators.
What does this protest have to do with me, Robson Valley readers, and the Rocky Mountain Goat, you may wonder? Everything, it turns out.
Escalations of civil disobedience may indicate a new normal, given they are flashpoints for other things citizens are angry about.
The media is as much a part of the solution as anyone. That's why the Goat in Victoria will report on the actions and interactions of the people entrusted to represent and lead the province's citizens through these and other tricky rapids ahead. We will examine BC government policy through a rural lens; we will scrutinize institutional data, services and programs to understand the nuance, context and implications for Robson Valley citizens and rural British Columbians.
My work in Victoria will be guided by the leadership, integrity, and deep local knowledge of the Rocky Mountain Goat publisher and editor, and it will be informed by reader response. I ask for your patience and welcome your feedback as I research my way through the issues of Robson Valley and re-learn the ropes in Victoria from the other side of the Legislative Chamber (between careers in newspapers, magazines and television, I spent a few years as a political assistant in Victoria).
The RMG team has already begun building a line-up of issues and topics to tackle in the months ahead: forestry sector revitalization, seniors home support and assisted living, green energy and geothermal development, mental health services, transportation gaps, economic and social effects of resource development, and more.
Along the way, we'll show readers what's happening in Victoria, like this week's raw footage exchange between Prince George-Valemount MLA Shirley Bond and Premier John Horgan during Question Period.
Over the next while, we'll also try out different feature concepts, such as Postcards from the Ledge, ChangeMakers, and MLA in Action.
Throughout, we truly want to know what you think. When it comes to feedback, please bring it on.
To reference Horgan again: "No single one of us decides what reconciliation can or should look like. It is a shared journey we are on together."
Work together, learn together, stand together. Keep talking and listen a lot.
With the passage of the legislation, "Our work here has not ended," Horgan noted. "It has just begun."
Contact me here: [email protected]