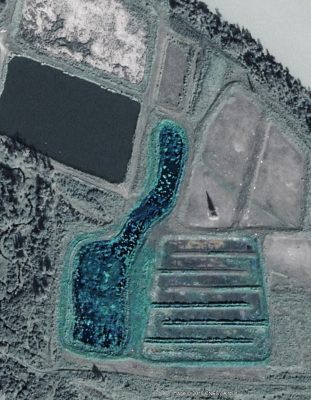 By Andru McCracken
---
McBride's waste treatment lagoon system is providing an unexpected boon to the Village of McBride. Mayor Gene Runtz says the Village has a long-term contract with Horizon North Logistics Inc. to dispose sewage and wastewater from work camps north of Prince George into the village's lagoon.
McBride's Chief Administrative Officer Sheilagh McCutcheon said the waste would generate $20,000 in December alone:1,848 cubic meters at $11 per cubic metre. It is unclear whether the company will continue to haul and dispose waste between January and March due to winter conditions.
The company has been hauling seven days a week moving 66 cubic metres daily for a total revenue of $726/day.
McCutcheon said the effluent will move through the lagoon system and a flow meter is currently being installed to track the total flow and manage the system accordingly.
"There are limits to the lagoon system's capacity but we would definitely appreciate the opportunity to explore Trans Mountain's camp needs when they are at that stage of their development," said McCutcheon.
Runtz said the Village can use the money. With just 460 residents, Runtz said a tax increase of 3 per cent only brings in about $4,300, so revenue like this is hard to come by.
"If you can bring in $200,000, that's a lot of money for a small town," he said. "We have this extra room, everything is ready to go."
"I'm tickled to death about it," Runtz added. "If [prior councils] didn't have the foresight, we wouldn't have this opportunity."