By Lisa Hennigar
---
My teenager's characteristic lateness afforded me some advantage in scoring front row seats to Ashley MacIsaac last week. We rushed in as he took the stage, not believing our good luck that front row was empty – our usual goal when attending a concert. It didn't take long for the audience to warm up as he launched into the traditional jigs and reels reminiscent of traditional Celtic fiddle music: the kind of music that you don't know you know until you hear it again; the kind that shares its heart with that of the Rankin Family, Rita McNeil, Spirit of the West, Captain Tractor and countless other Canadian greats.
Mr. MacIsaac was a consummate showman, Cape Breton-style. His easy, self-deprecating humour was mixed with tidbits of Canadian history, the occasional political barb, and mentioning his need to keep to a set list due to the effects of "Valemount Kush."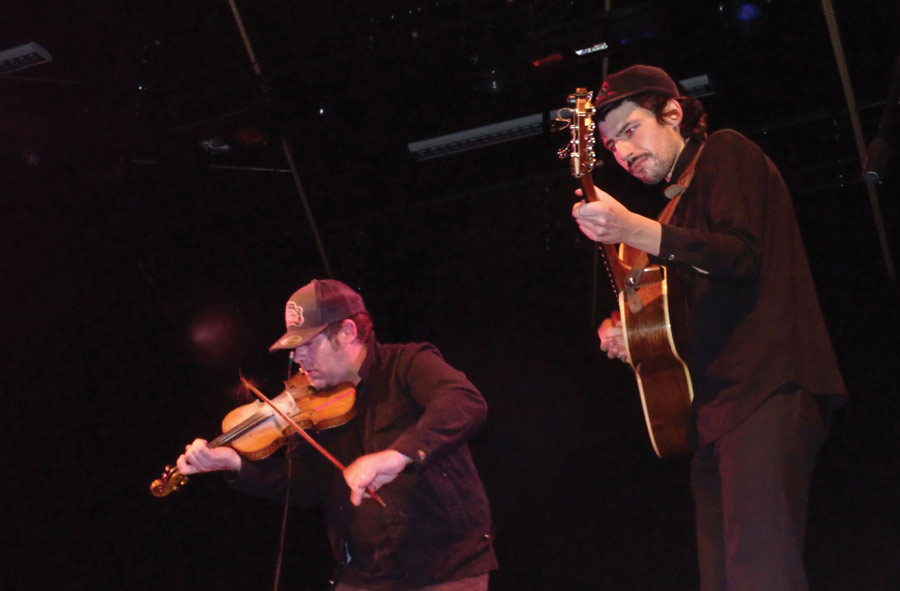 The music was nothing short of fantastic. From sprightly Irish pub jigs, to aggressive chromatic runs, to a melancholic version of O Holy Night that made you want to run home and call your mother, it's clear there's not much this guy can't do. "He makes it look easy," my dad used to say.
Accompanied by Quin Bachand of Victoria on guitar, I am reminded why I love live music in this country so much. Watching musicians lose themselves in a jam, witnessing that kind of generative creativity, feeding off one another, is so powerful to take in.
As Ashley grinded out his Celtic Jazz Fusion, two things happened: the hair on my neck started to rise and smoke started rising off his bow. With each song, he lost more of his bow. This didn't faze him; apparently it's a common occurrence, and he just plays around the debris. If he has enough bow left, he'll do one more tune, he joked.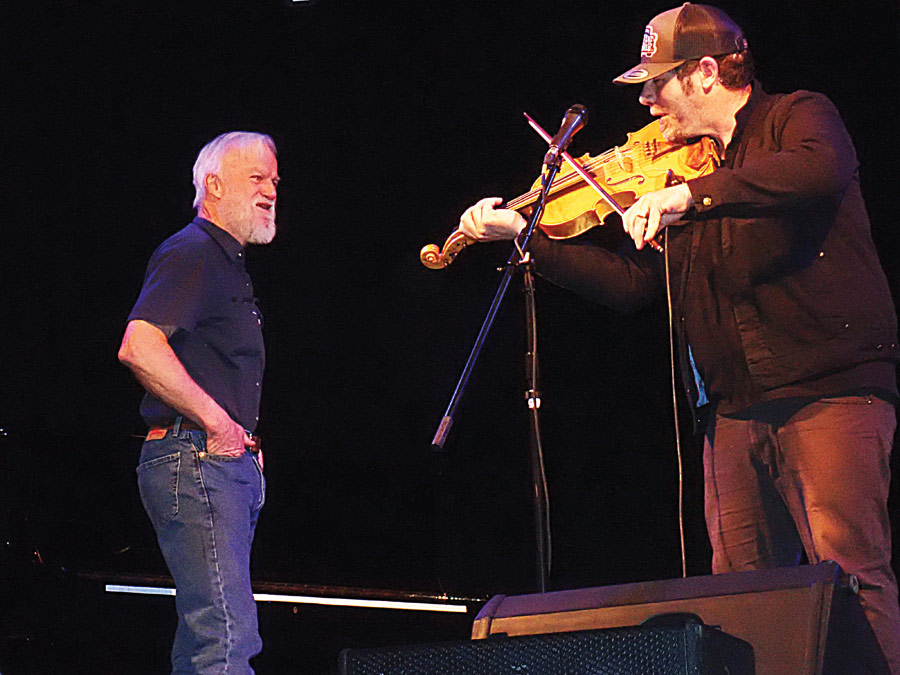 In the second set Ashley moved away from the more traditional stuff to the searing discordant Celtic notes that blended so well with the Rock & Roll. This is the Ashley I remember. Sharing the stage with bands like The Tragically Hip and Spirit of the West, Ashley introduced a whole generation of Canadian kids to Celtic fiddle music. Yes, others had come before him, as he graciously acknowledged to the audience. The difference was, Ashley made it cool.
It was fortunate timing when Sharon Stearns of the Valemount Arts & Culture Society took the stage to ask for help and support from the community so that they can continue to bring in live music and other important cultural events to Valemount. Ashley quickly delivered his own spirited message about the need for live music and its power to unite and transform communities. After delivering a show like that, it is easy to see why organizations like these deserve our support. Events like this don't just happen; it's the efforts of volunteers that brings them to our mountain community and boy, what value for your money – $45 (and a small donation for a caramel brownie that made me cry it was so good) for a great night out. It's also a great reminder about supporting our own local talent. Being new to the community and watching the likes of Gordon Carson take the stage makes me optimistic about future nights out.