This article was originally published in the Humboldt Journal and is reproduced with permission.
By Robin Wark
---
Brendan Forman of the Humboldt Broncos seemed destined to be a goaltender.
"I like the thrill of it when I make a big save and the fans or your teammates cheer. I started out as a defenceman and when the puck would come to me, I would fall down trying to block it," Forman said, going on to joke he "never had an interest in scoring."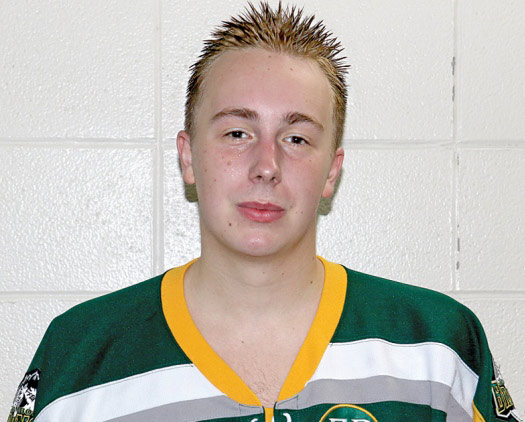 The 18-year-old rookie from B.C. has played a big role for the Broncos. As of Sunday, he was tied for third in the Saskatchewan Junior Hockey League with 10 victories. The 6-foot-2, 220-pound netminder had a 3.28 goals against average and a .901 save percentage.
"Brendan Forman has been very good for us all season… [He] has given us a chance to win every night," Broncos head coach Scott Barney said. "He has had to play a lot more games than expected because of injuries to Michael Harroch, but he has relished the challenge and is getting more and more confident every game. He has been a bright spot for us and we expect him to continue to grow and develop as a goalie."
Forman and Harroch, who is also 18, are both learning the SJHL ropes while being counted on to defend the Humboldt crease. Both moved up from the midget AAA ranks. The difference between the two levels for a goalie?
"Players from midget aren't as strong as players in the SJHL and don't shoot the puck as hard," Forman said. "Also, the SJHL players are much bigger so it's hard to see the puck through traffic."
There have been many stops on his journey to Humboldt. Forman grew up in Valemount, B.C. and played there until his second year of peewee when he went to Prince George. Forman played his first year of bantam in Vernon before heading to Kelowna's Pursuit of Excellence Hockey Academy. He moved to Vancouver Island to play the 2016-17 season and the following one for Pacific Coast Academy in the Victoria area. He stayed in B.C.'s capital region to suit up for the South Island Royals in midget AAA last season.
Now with the Humboldt Broncos, Forman said he has enjoyed the bond with the team.
"They are family to me especially because my family is far away."
He also appreciates the billet families who have taken him in – Joanne and Craig Koski as well as Aimee and Scott Vetter.