Local providers level the playing field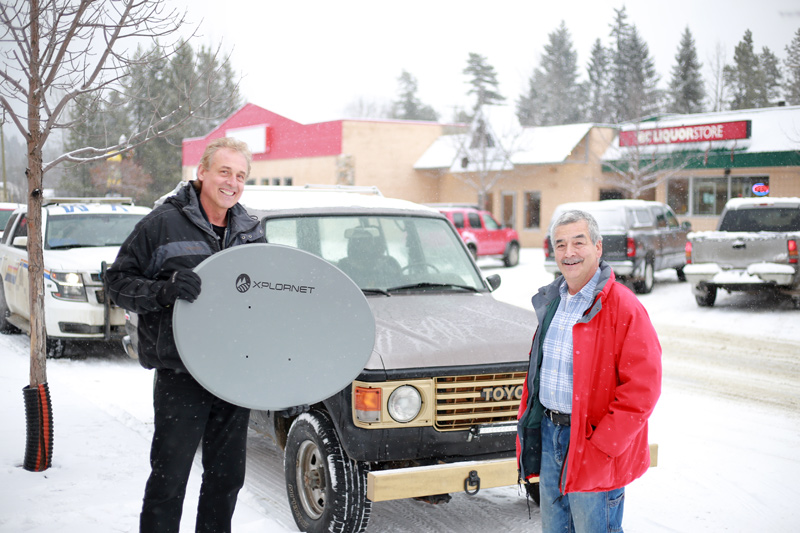 By Andru McCracken
---
With the addition of new local installers, an established internet option just became more competitive and feasible for local residents.
Wade Haydon and Mel Dressler are now installing satellite connections with Xplornet. Xplornet has long been an option for local people, especially those who can't make the connection to major providers, but getting the service has been awkward.
With local installers and the absence of a set up fee, Wade and Mel believe more people will opt to go with Xplornet, especially with the amazing opportunities presented in the near term with 5G connectivity.
Mel said a new option for unlimited internet for just $59.99 per month for the first three months will floor potential customers.
He explained that over the course of three months, customers will get a sense of their use and be able to choose a plan accordingly.
Wade said that because getting set up, the hardware and satellite comes free of charge with local installers, the playing field will be levelled.
If you are unserved, underserved, or just looking to change your provider consider getting in touch with Wade and Mel directly 250 566-4577.