By Andru McCracken
---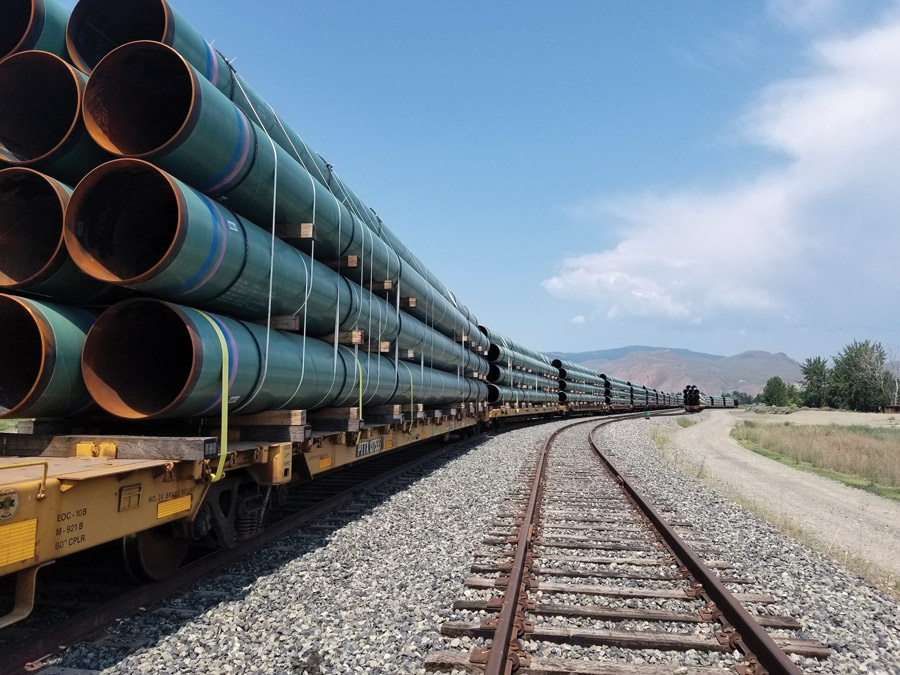 According to Trans Mountain, the new twinned pipeline through the valley is estimated to be worth more than a billion dollars as it spans the Regional District of Fraser Fort George from Rearguard Falls to Albreda, and it will have a big impact on other taxpayers in the Regional District. If constructed and operated, that should translate to a reduction in the amount of taxes rural residents pay each year.
When the project was being developed in 2013, Kinder Morgan came up with a table showing the current tax revenue contributed, they estimated that the pipeline would pay an additional $1.8 million a year on completion of the project.
When contacted for comment, Jim Martin, the Chief Administrative Officer for the Regional District of Fraser Fort George wasn't familiar with the tax claims of the pipeline project.
"From an administrative point of view, we like to work in facts," said Martin. Ultimately, after the pipeline is constructed it would be added to the tax roll by BC Assessment.
"We have no idea what that asset is going to be worth," said Martin. "We don't know how it will contribute to taxes."
In a presentation to council, Jasmine Devick, a spokesperson for Trans Mountain claimed that the new project would bring Trans Mountain's total tax bill to $4 million for the area. That number has Martin and other's scratching their heads.
Regional Districts have prescribed methods for collecting taxes. They develop a budget for each service they operate, say, solid waste collection or arena maintenance, and then collect that amount of taxes from property owners (including utilities) based on assessment.
"For those services that have fixed tax requisition ceilings, such as the Canoe Valley Recreation Centre and Valemount Fire Department that include the TM pipeline in the service area there should be a general benefit to existing taxpayers in that TM will pay more towards the requisition for these services."
Martin explained how Regional District taxes jumped when Carrier Lumber demolished a mill in Cedarside.
The mill had been assessed at several million dollars and as a result paid a large share of taxes for local services; when demolished, local residents paid a greater share.
"When that mill was shut down its [assessed value] was taken out of the tax base. Everybody contributed more," said Martin. "With new assessment, everybody's contribution shrinks."
"We're going to see the assessment value increase [for Trans Mountain] it will increase support for local services. TV Rebroadcast Services, region-wide services, solid waste management; it will make a contribution to that as well. It will have positive impacts on taxation, spreading the load around."