Cpl Jacob Joslin, Valemount RCMP
---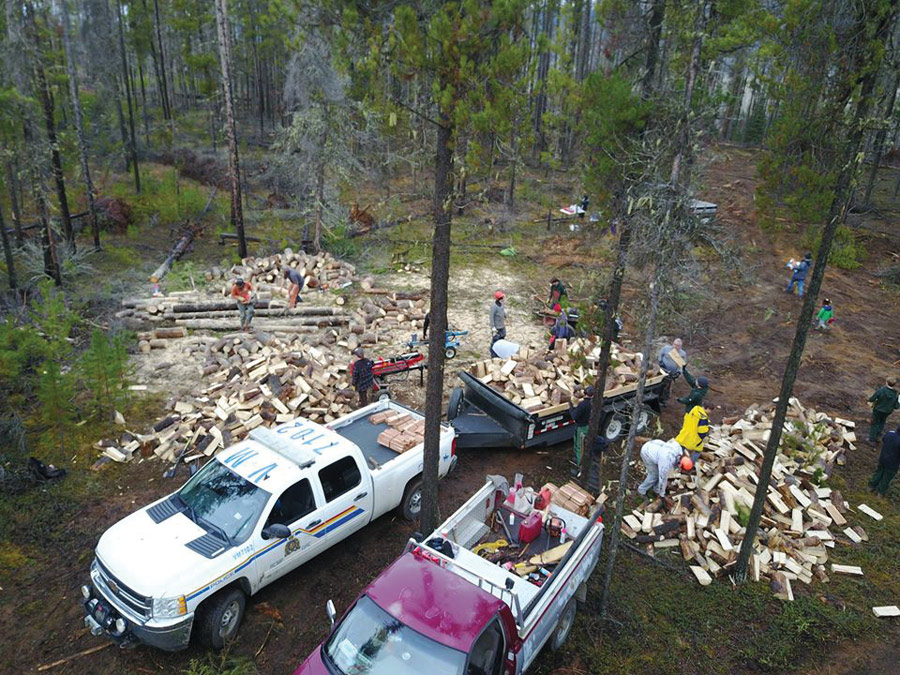 On Saturday November 9th, the Valemount RCMP Detachment got together with the Junior Canadian Rangers and other community volunteers for the third annual "Firewood for Seniors" event.  An army of volunteers bucked, loaded, split and delivered firewood.  Several seniors around Valemount received a top-up of their woodshed, helping to keep them warm and cozy for the winter.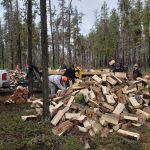 "We just moved back here a year or so ago…   you would never get this in the city!   I am very grateful for the wood, because Michael and I are both seniors and I'm pretty wobbly on my feet.  It makes all the difference in being able to have a wood stove as a senior", said Lily Weiler.
Special thanks to Eugene, Sheri, Jen and the Junior Canadian Rangers; the buckers Owen, Jason, Kevin C, and Kevin W; helpers Jack, Korie, Ray and Quinn; and the sponsors Vince Clark, Vern Mickelson, Jack Hoy, Cedar Valley Holdings, and Spiral Contracting.