By Lisa Feldmann
---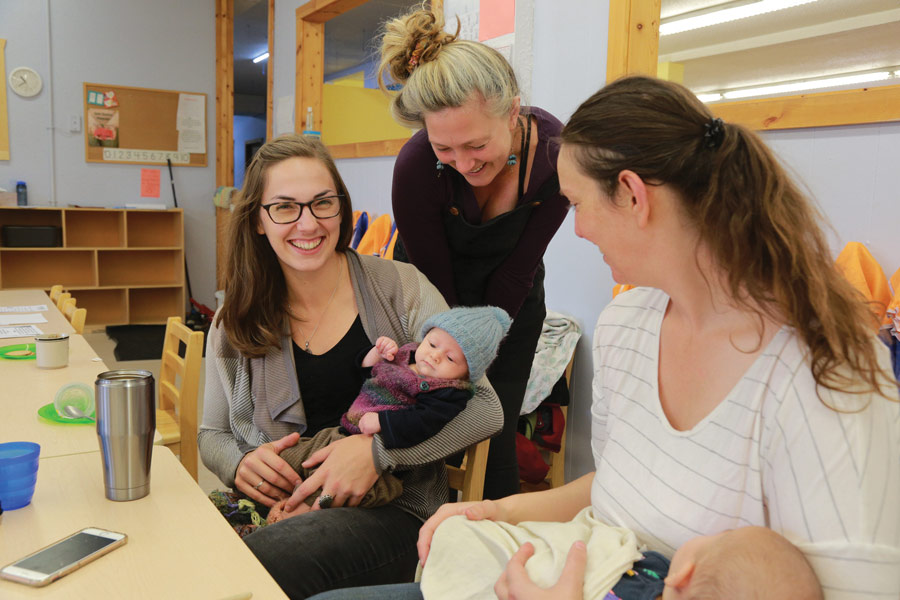 Friday mornings is the time for getting together, for having fun and playing with friends. At least this is true for many little kids and their caregivers, who gather together between 9 am and noon at the Valemount daycare center for the weekly 'Family Place.'
While the grown-ups sit together with the Robson Valley Community Services staff over a cup of coffee to chat and share their experiences – including tips for potty training the little ones or for programs about good ways of stress reduction, the kids have fun doing crafts, joining their little friends at free play, or they snack away on the yummy healthy snacks that are provided.
Family Place  is a free drop-in for parents and caregivers and their children aged 0-6 and it is a great space to connect with the community and to have fun. It also provides access to resources that are available in the community and it sports occasional planned events/activities, like the monthly free family swim in Valemount.
Family Place takes place in Valemount and McBride.  In Valemount it happens each Friday from 9am-12pm at 101 Gorse St (Downstairs), in McBride it happens each Wednesday from 9am-12pm in 942 3rd Avenue.