by Goat Staff
---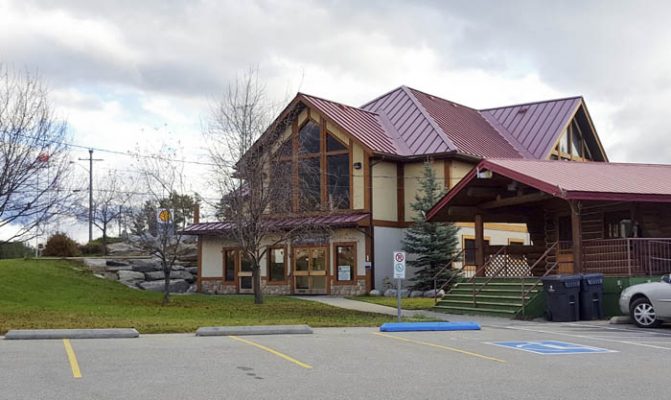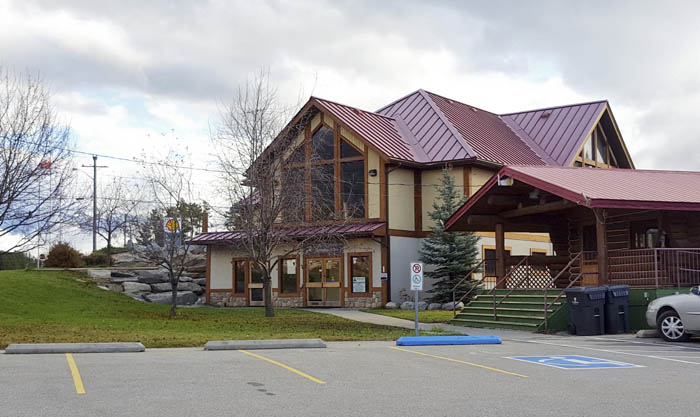 Mayor Owen Torgerson, councillors Hollie Blanchette, Sherri Gee, Donnie Maclean and Pete Pearson met on March 12, 2019 for their regular council meeting. Chief Administrative Officer Wayne Robinson, Corporate Services Clerk Carleena Shepherd and Planner Megan Vicente were the staff present.
Public Hearing for Zoning Amendment of 1080 Main Street
The hearing was held for a zoning amendment of 1080 Main Street from Institutional and Cultural Facilities (P3) to Residential (R1), in order to permit residential use with a secondary suite. No written or verbal comments were received or made.
Public Comments
Rashmi Narayan made a public comment on two items – that the charging station be considered at the Centennial Park rather than at the Information Centre so that tourists can visit downtown businesses. She also supported Byron Bustin's request to install lighting at the entrance to Karas Mall.
Committee of the Whole Meeting – Strategic Planning
The entire council met on March 4 for a strategic planning session. Council voted to amend the agenda of their March 19, 2019 Special Meeting to include a review of the budget and direct staff to prepare a Strategic plan for review at the March 26, 2019 council Meeting.
Request for Lighting on Karas Drive
Council directed to send Byron and Carol Bustin's request to install lighting at the entrance of Karas Mall to the Public Works department.
RCMP Appreciation Day
Council voted to support a petition from Vernon BC residents to acknowledge February 1 each year as a day to honor and recognize the men and women of the RCMP for their dedication and service. The group will compile all the support and present it to the Legislative Assembly of British Columbia to ultimately acknowledge February 1 as Royal Canadian Mounted Police Appreciation Day.
TransCanada Yellowhead Highway Association AGM and Resolutions
Council approved that councillor Pearson attend the Trans-Canada Yellowhead Highway Association Annual General Meeting in Edmonton on April 5, 2019 and approved to submit two resolutions for the AGM – that the association advocate to the federal government to secure infrastructure funding for increased passing lane construction between Blue River and Tete Jaune and between McBride and Jasper, focusing on ascending grade sections. Council also requested that the association lobby federal and provincial governments to improve cellular coverage in these corridors.
Electric Vehicle Charging Station denied
Council received and filed without any motion on staff's report to apply for the Charge North CleanBC grant program to purchase and install one Level 2 EV charging station at either, 735 Cranberry Lake Road (Valemount Information Centre) or at 1435 5th Ave (Centennial Park). Councillor Blanchette felt that taxpayers should not be subsidizing travel costs of tourists or the installation costs. Pearson suggested charging for the power. CAO Robinson said that the cost to charge is on the order of 50 cents and would need additional equipment for metering users to charge and pay.
Zoning Amendment Bylaw for 1080 Main Street
Council gave third reading and adopted the Village of Valemount Zoning Amendment Bylaw No. 794, 2019 to change the zoning designation for 1080 Main Street to Residential (R1).
Officers & Employees Bylaw No. 795, 2019
Council rescinded and renamed Officers and Employees Bylaw from 794 to 795 because of a duplication in numbers and gave bylaw 795 third reading. The bylaw allows the CAO and Director of Finance to negotiate and submit proposed leases and contracts respectively to Council for approval.
Obsolete Bylaws Repeal Bylaw No. 797, 2019
Council gave first, second and third readings to Obsolete Bylaws Repeal Bylaw No. 797, 2019 to repeal four bylaws between 1978 and 1997 that have become outdated or invalid due to changes in legislation or adoption of subsequent bylaws.
Council Reports
Council passed a motion brought forward by Pearson to direct staff to research the potential relocation of the yield sign at the 5th and Main St. intersection from its current location on 5th avenue to Main Street, in order to improve the safety of the rail crossing.
Gee, Blanchette and Torgerson attended CBT's Community Initiatives public input meeting. Gee noted the lower turnout and got feedback that the advertising was poor.
Mayor Torgerson had a teleconference with the Minister of Social Development and Poverty Reduction and Prince George Regional Advisory Council and met with CBT's Northern Relationships representative Lynda Lafleur. The mayor has also been appointed to the board of Columbia Basin Trust.
BC Mayor Caucus
Council gave support for the mayor to attend the caucus in Prince George on April 1.
In-Camera
Council closed the public portion of the council meeting to discuss an in-camera item related to negotiations between the municipality and a provincial government or the federal government or both, or between a provincial government or the federal government or both and a third party.