by Andrea Arnold
---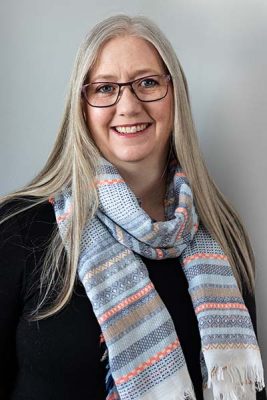 There's another new real estate agent in the valley.
Lara Kalnin, her husband Neal and their two children moved to McBride three years ago in May when Neal's work with the RCMP brought them to town.
In the past, Kalnin worked in health related fields (for both human and animal) as a licensed practical nurse, as well as a veterinary technician. As her children reached school age, they made the decision to homeschool and Kalnin took on the role of teacher for 11 years. Now, as the kids have transitioned into public school and are finishing high school, Kalnin thought it was time to step into a new role.
"I thought to myself, if I could do anything, what would I want to do?" said Kalnin. She came to the conclusion that real estate was an avenue that she would enjoy pursuing and she started training to become a real estate agent last January.
Kalnin's family has lived in the Lower Mainland, Barriere and Grand Forks. They have purchased three homes and she has loved going through the process each time. With her newly-learned skills, she will be able to help use her teaching abilities that she has honed over years of homeschooling and help educate people as they work through the requirements of purchasing real estate.
"Every property is unique, and so is every person," said Kalnin. "It is important to find the right fit. Finding the ideal property for a client is very rewarding."
Kalnin is working under the Royal LePage brokerage out of Prince George. She is one of three new agents located in McBride. Kalnin believes that with all the legislative changes in the world of real estate that having four agents in the area under one broker could be a good thing.
Veteran agent Irene Berndsen played a big role in not only the decision for Kalnin to venture into real estate, but also for her to join Royal LePage, Kalnin says. "The market in McBride is different from other places so having someone available with the knowledge she has is invaluable," she said. "If I worked with a different broker, I couldn't go to her, (or the other local agents) when I have questions."
Lara Kalnin received her real estate licence on February 6, 2019, and is looking forward to hearing from her first client. She can be reached at 778-258-0384 or by e-mail [email protected].