By Andru McCracken
---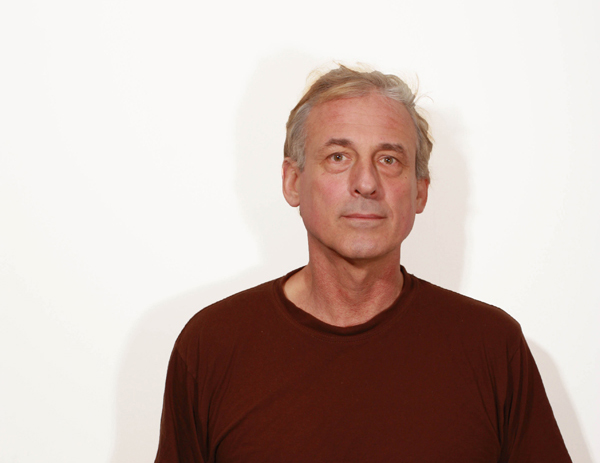 When Melchior Dressler decided to take a friend's 1962 Parisienne Pontiac to be restored in Tijuana, Mexico he had little idea of the ordeal he would face.
Dressler had been working in the Robson Valley for the previous year and was taking the car down for a friend in Jasper named Don Symchuk.
Dressler knew there might be some trouble as he passed into the United States. He was charged but found innocent of kidnapping his children in the US, an incident stemming from a custody battle more than a decade before.
Dressler took some precautions and checked in at the US-Canadian border at Point Roberts to see how he could safely make the journey overland to Mexico and back.
Dressler paid for a document from the Federal Bureau of Investigation showing that he had been found innocent of the charges filed against him, but he decided against paying to have the record of the charges cleaned up.
"There's these procedures that you have to go through. But I've already spoken to the information specialist at the FBI. And there's no guarantees, right? So you spent $750 US. For me that's not chump change. I've got to work hard for that money," said Dressler.
The trip was supposed to be a vacation and a chance to finally reunite with his estranged daughter in Los Angeles.
Dressler passed through the Peace Arch border in late October without trouble and made it into Mexico without incident, but as Dressler returned across the border on November 3rd, his trip was derailed.
When he attempted to cross at San Ysidro, a border guard asked him to come in and answer some questions. Dressler showed his papers from the FBI, but things didn't go as expected. Dressler said the border guard took him for an American convict trying to enter the country on a Canadian passport.
"It got pretty interesting pretty quickly. I was ankle chained and wrist chained to a metal bar," said Dressler.
Dressler asked the border guard to call Point Roberts to clear up the matter.
Dressler spent the next eleven days at the San Ysidro Detention Center. He said the facility is kept cold to reduce the spread of infection and disease. He was not dressed for it.
"It was a warm day. I was wearing shorts and sandals with no socks and a t-shirt," said Dressler. "It was a battle to stay alive."
He was given an aluminized plastic sheet to sleep under.
"You can't sit on a seat in the room because people are laying on the seats," he said. "They fill the rooms to absolute maximum capacity."
He said the bathroom was a better place to be, because the air exhausted from there.
"That ends up being one of the warmest spots in that room," he said.
Later he was transferred to the Otay Mesa Detention Center where spent 49 days.
The detention centre was a new experience for Dressler. He would work for one dollar a day as a lunch room steward.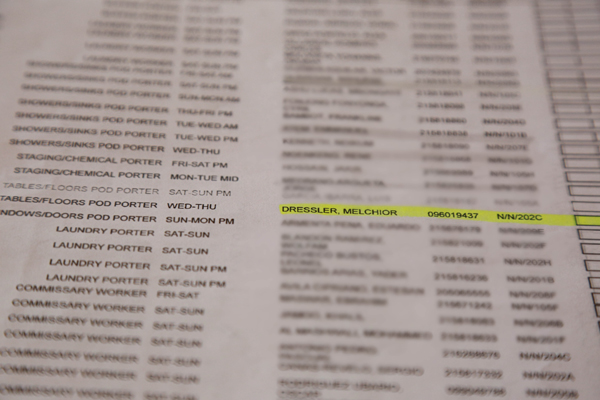 Dressler said there were no other Canadians in the facility and in a hall of 200 people, there were only three white men.
"I was certainly in the minority," he said.
Dressler met many people inside the detention centre. He befriended a former Norwegian Special Forces soldier who had simply overstayed his visa in the US, his health was faltering and the future was unclear. He met a man whosse parents immigrated from Korean when he was 1 year old, but his own citizenship was in doubt. He met African men who had suffered ordeals on their journey to central American and the ensuing trip to the US.
Dressler said that showing up at the border crossing was enough to warrant detention, even though some people went to the border to find out more about how to cross legally.
Dressler eventually got out. He said the Canadian Consulate advised him to sign a deportation order, a move he later found might hamper his ability to clear his name for good.
He described a surreal experience of being escorted out of the facility with two 'men in black,' and put on a flight back to Canada.
Symchuk, the man whose car Dressler brought to Mexico, said Dressler is a good man.
"Any dealings I have had, he is genuine," said Symchuk, "I wouldn't give him a car to drive down there if I didn't think he was honourable."
Symchuk said that the experience must have been traumatic. He said he panicked when he found out that Dressler was in a detention centre and contacted the CBC and the Canadian Consulate.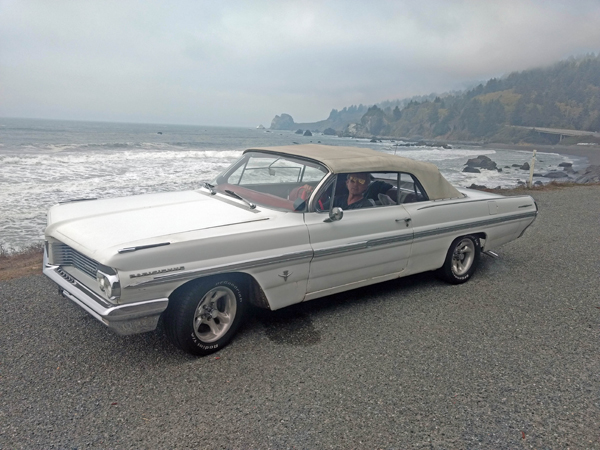 "We're in a changing world," said Symchuk. "I'd use caution. No one wants to be in that position."
Dressler said he worked as an Ambulance attendant in McBride and has no criminal record.
Although he appealed to the Canadian consulate, Dressler maintains that no help was forthcoming.
An inquiry into the case with the Canadian Consulate was not returned by press time.
Dressler is angry at his treatment.
"Innocent until proven guilty? That's a joke," said Dressler. "I don't even know how anybody can say that with a straight face. Everyone is guilty until proven innocent. But you're especially guilty if you have a history."
Dressler said the detention centre is a private facility, and he feels that there is an incentive to put as many people as possible into the detention centre.
He says part of the story is how asylum seekers or aliens from other countries are being treated.
"They're being put up in maximum security jails and treated like criminals."