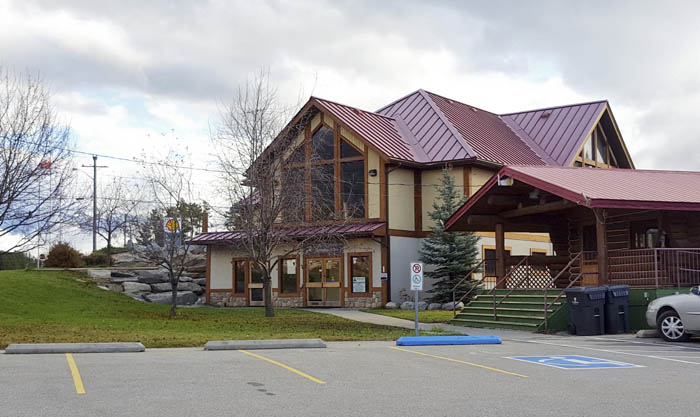 Mayor Jeannette Townsend, councillors Hollie Blanchette, Peter Reimer, Sandy Salt and Owen Torgerson met on October 23, 2018 for their last council meeting before the new council is inaugurated in November. Interim Chief Administrative Officer Doug Fleming and Corporate Services Clerk Carleena Shepherd were present.
Legion Presentation
Pete Pearson, President of the Legion, along with the 1st Vice President Eugene Jamin and 2nd Vice President Marie Birkbeck made a presentation to council to kick off Remembrance Day. Pearson gave a short history of Remembrance Day and the Legion members presented poppies to council and staff. Pearson also introduced a new initiative this year called the Bells of Peace to mark the 100th Anniversary of the end of the First World War. Between 4 and 5pm on November 11, communities across Canada are invited to ring their church bells in honour of the veterans who served in WWI.
Age Friendly
Council moved that staff apply to Union of BC Municipalities for an Age-Friendly Fair in the stream for Age-friendly project funding made available through Ministry of Health. Local governments are eligible to apply for planning and project funding before November 2.
Agriculture Adaptation
The Regional District of Fraser-Fort George, in collaboration with other partners, is developing a Regional Adaptation Strategy to enhance agricultural and regional resilience to climate change and invited local representatives to attend the workshop. Council referred that the information be sent to those involved in Agriculture.
Cannabis Legislation
Council received information from UBCM on Cannabis Legislation and determined that new council will have to consider licenses for retail sale of Cannabis, likely in a town hall meeting format with experts from health, law and the provincial government.
Tax Exemption
Council adopted the 2019 Permissive Tax bylaw with a 100% tax exemption to churches and seniors' housing as well as a reduced tax exemption for Valemount Curling Club (50%), Valemount Lions Club (50%), VARDA (50%) and Valemount Legion (75%) and 0% exemption for Valemount Affordable Rentals Society.
Remuneration Bylaw
Council adopted the remuneration bylaw for council members (a 2% increase over previous year). Effective January 1, 2019, the mayor will be paid $19,121.10 per year while each councillor will be paid $8,605.00 per year. They will be paid extra for travel related expenses.
Fees and Charges
Council adopted the Village of Valemount Fees and Charges Bylaw No. 792, 2018 to increase utility water and sewer rates by 9.5% and solid waste rate by 3% in 2019.
Development Cost Charges Bylaw
Council adopted the amended DCC Bylaw to include not-for-profit rental housing, for-profit affordable housing and developments with low environmental impact as developments eligible to have DCCs waived.
Council Reports
All council members attended a meeting with the Simpcw First Nation on October 15.
Torgerson also attended a VARDA meeting.
Reimer also attended a Housing Committee meeting.
The mayor participated in a CBT Investment Committee meeting, met with CBT Community Liaison Lynda Lafleur and attended regional district meetings in Prince George.
Energy Sustainability
Council directed staff to see if the village can take advantage of the Energy Sustainability Grants. The grant is open to non-profit organizations and local government that own and operate a community purpose building and looking to add alternative energy generation or energy conservation improvements to reduce costs and increase efficiency. Councillor Reimer said that the museum is looking for grants to address heating costs and this might be a funding stream that the Village could take advantage of, since the building is owned by the municipality.
There were no in-camera items.