By Andru McCracken
---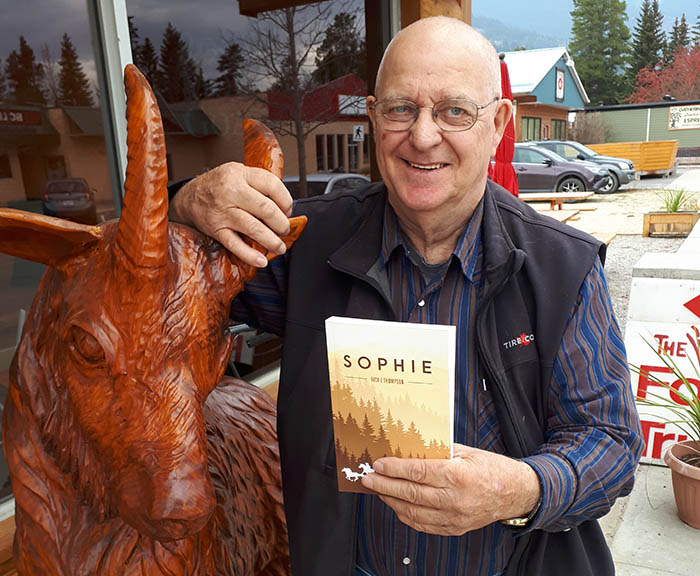 A McBride man has published his first novel and it's a page turning tale of adventure featuring two farm kids on the run chased by a band of rogues.
The author is none other than Rick E. Thompson, whose other job is farming.
The story is the first in a series, and Thompson takes a page from other classic adventure works by slowly revealing the backstory of his central characters.
What drives the reader through the novel is a sense of urgency and mystery. A brother and sister, Benny and Sophie, find themselves persecuted by bandits and on the run to save their parents. The bandits know something about Sophie that the family and reader don't.  Both Benny and Sophie are strangely suited for the challenges they face and enjoy the perils and rewards of the chase.
During their adventure Sophie reveals abilities that no one in the family can reconcile or explain and it's up to the reader to imagine just who and what she really is. No doubt it is great fodder for the next book.
When Thompson submitted his book to self publisher Friesen Press for evaluation, he received a colossal amount of feedback – 12 pages in all. He said it is unheard of in self-publishing circles.
He and his late partner Mary Baskerville pored over the manuscript making corrections. Baskerville took care of spelling, and Thompson corrected his punctuation after studying up on it.
"I learned it a whole lot faster in my 70s than when I was a teenager," he said. "And my spelling has improved a lot."
Thompson has a classic approach to writing.
"I just put my hand over the keyboard and my fingers would start going," he said.
"I don't plan things too far ahead, except where it would end."
An unlikely author
Thompson is a bit of an unlikely author.
"I've been wanting to write pretty much all my life, but my spelling has been holding me back," he said.
"I quit school because I figured I was just wasting my time," said Thompson, who is now 70 years old.
"But you know what? That doesn't affect your imagination."
He worked on his parent's farm for a time after leaving school in Grade 9, but his parents' farm couldn't hold him either.
"Guys want to be chasing girls, and I didn't have any money in my jeans," he said. "I jumped in my car and drove to BC."
He moved to McBride to stay with an uncle and an aunt. He met his wife and they bought a farm together in 1966. Thompson has been on the farm ever since. Thompson has a draft of the next novel in the works.
Sophie is 225 pages and available for sale at Infinity Office and Health in Valemount and at the McBride Museum.