Andrea Arnold & Goat Staff
---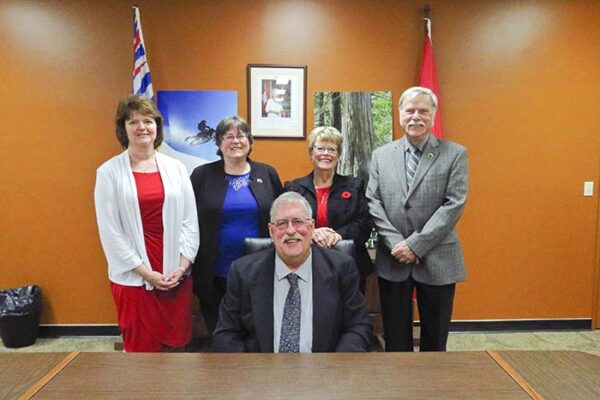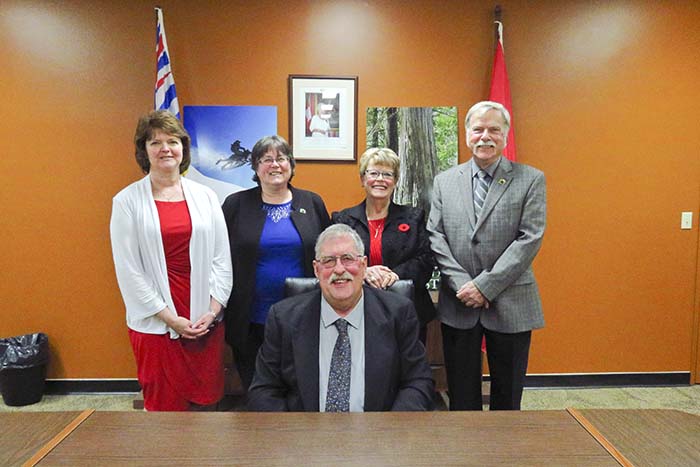 On Nov. 5th the new McBride Council was sworn in. Councillors are incumbents Rosemary Hruby and Lucille Green and newly-elected Allan Frederick and Diane Smith. All councillors were acclaimed since only four put their names forward. Outgoing councillors included Rick Thompson and Harold Edwards and the outgoing mayor was Loranne Martin.
After they were sworn in, Council made the following appointments.
McBride Community Forest Corporation
Councillor Green
Regional District of Fraser-Fort George
Delegate – Councillor Frederick
Alternate – Councillor Hruby
School District #57 Education Committee
Councillor Hruby
Robson Valley Recreation Centre Community Consultation Committee
Councillor Smith
McBride & District Fire Protection Community Consultation Committee
Councillor Green
TransCanada Yellowhead Highway Association
Councillor Hruby
Municipal Insurance Association of British Columbia
Delegate-Councillor Hruby
Alternate 1 – Councillor Fredrick – Alternate 2 – Mayor Runtz
Robson Valley Regional Steering Committee
Councillor Fredrick
Northern Development Initiative Trust Prince George Regional Advisory Committee
Delegate to be chosen by the Trust.
Council Appointed Community Liaison – Appointed by the Mayor
McBride Community Foundation Endowment Fund Committee
Councillors Fredrick and Smith
McBride & District Chamber of Commerce
Councillor Hruby
Alternate Councillor Smith
Community Health
Councillor Smith
McBride Old Age Pensioners Organization
Councillor Smith