By Andrea Arnold
---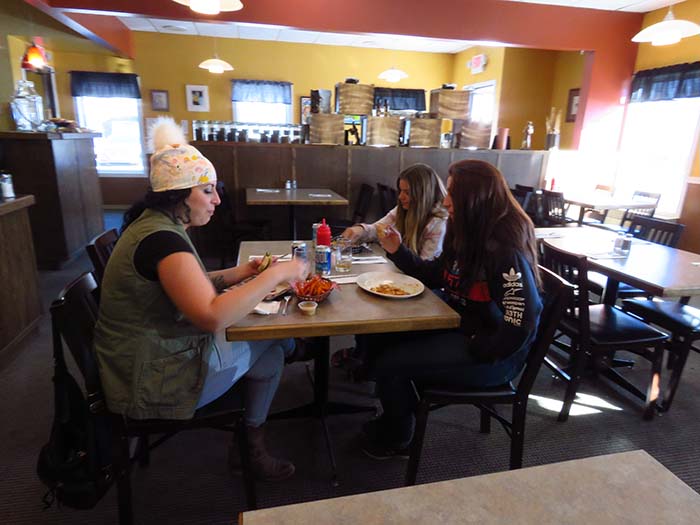 Anyone walking down the sidewalk in McBride this past weekend may have noticed increased activity in the building next to Advantage Insurance.
The newest place to eat in town, Sue & Me Eatery opened its doors quietly at 7:00am Saturday morning.  The aim was a soft opening, say owners Lance and Sue, a chance to feel out the town and announce their presence slowly.  However, good news travels fast, and at closing on Saturday, Lance was pleasantly surprised.  "We have only had a few minutes since we opened the door this morning when we didn't have someone at a table."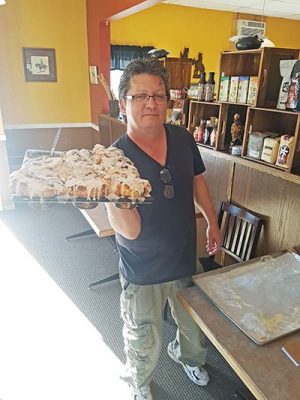 Originally from the east coast, Lance and Sue have spent several years travelling across Canada helping other businesses get back on their feet.  They came to McBride to visit friends and saw the opportunity to open and run their own restaurant in the "small, friendly, mountainous community" they had been looking for.  They are hoping to give the people in the area another option for a meal out.
Lance says each morning they will have a variety of daily baked goods to purchase besides the restaurant menu items.  Fresh breads including white, whole wheat and their specialty sweet potato bread.  They also offer a delectable selection of dessert bread, date bars and cinnamon buns. Other items will make an appearance on the baking tables as demand dictates.
The menu includes breakfast, lunch, soups, and side dishes. The kitchen shows care in their food prep by using fresh and homemade items including fresh bread in sandwiches & french toast, hamburger patties made from scratch and turkey breast sliced off an in-house roasted bird.
As the Sue & Me Eatery gathers steam, they will be open 7:00am-3:00pm Wednesday-Monday.  Tuesdays the newcomers will get some time to enjoy their new home and regroup for the coming week. These hours are subject to change as more staff is added, and they receive feedback from the community.  Plans are in place for evening hours in the near future.  Watch for the "Open" sign and check it out.