By Andru McCracken
---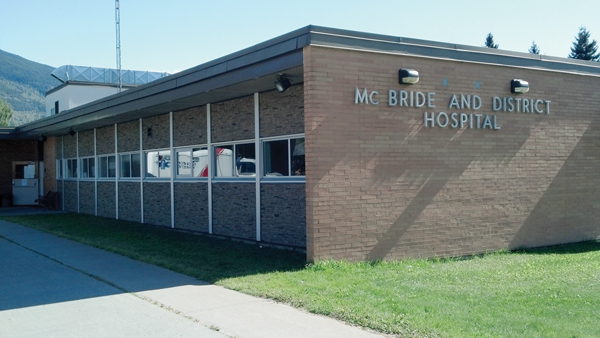 The provincial government has announced that a northern village has received funding for a new hospital, but it's not Valemount. The people of Valemount have long coveted McBride's hospital and the community even has land set aside for one, but it's not coming soon.
Fort St. James, population 1691, is the lucky village.
According to a government press release discussions regarding the replacement of the hospital have been ongoing since 2008.
"The hospital opened in 1972 and is outdated in terms of space, functionality and technology. Currently, the hospital has 12 beds and offers emergency, acute and complex care, as well as residential care, lab and X-ray services, and mental health and addictions counselling," reads the press release.
Is Valemount next?
When asked whether Valemount was in line for a similar investment, Eryn Collins, media spokesperson, said that Northern Health just invested $3.3 million in the Valemount Health Centre in 2013 to renovate and modernize the centre.
Collins said Northern Health considers all of the communities throughout the north to see what should be next.
She said Fort St James warranted a new hospital because the existing one was a temporary structure not designed for the long haul.
"It was built with modular units and wasn't intended to last for as long it was made to last," said Collins.
Collins said there are no plans to build a hospital facility in Valemount in the foreseeable future. The first step would be to develop a master plan for the community. Collins said even a master plan is a long way off.