by Andru McCracken
---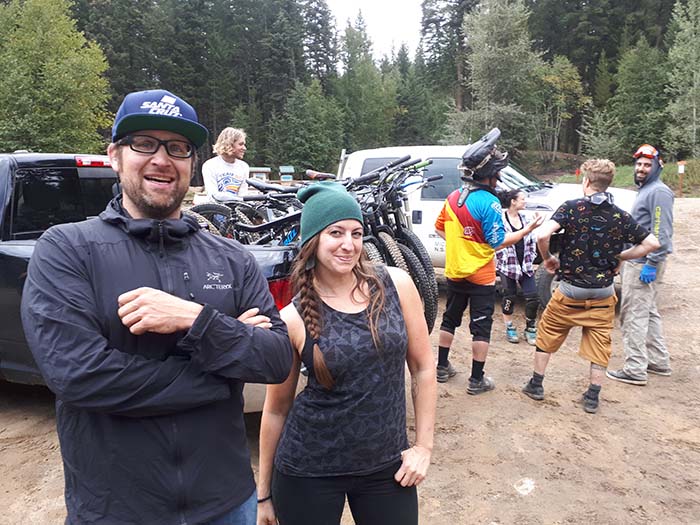 The Valemount Bike Park is attracting a lot of attention, and so is one of its greatest advocates, Donalda Beeson.
Beeson was recently made an ambassador for Vicious Cycle and Santa Cruz's Juliana bicycles.
Tyler Maine, who is the Canadian Brand Representative for Santa Cruz Bicycles, a major mountain bike manufacturer based in California, was at the bike park to find out why Valemount Bike Park had such a great reputation.
"How can a town of a thousand people have a bike park that no one has a bad thing to say about?" he asked.
Maine was enroute to Vicious Cycle in Jasper and then to Edmonton and beyond showing Santa Cruz's 2019 models.
Maine said Vicious Cycle recommended Beeson to them.
"Vicious said, 'We like Donalda. We like what she's doing in her community, so we may be able to work together to get her a new machine,'" said Maine.
Beeson doesn't have to work at being an ambassador; it seems to come natural..
"It means I get to be able to ride my dream bike and get to share my stoke with other people," she said.
Maine said Santa Cruz is a big advocate for trail systems and recently raised $80,000 for another trail network.
"My boss is a really prevalent trail builder on the West Coast he's just like, 'You're going where? Get me some Beta on the Valemount Bike Park,'" said Maine. "Is it the builders? Is it the town? And from our end, can we help in the area?"
Maine said he was going to spend a morning in McBride to see what is happening there too.